New York Governor won't let drones be used in manhunt for fugitives
New York won't allow drones to be used for manhunt.
Published Thu, Jun 25 2015 7:28 PM CDT
|
Updated Tue, Nov 3 2020 12:06 PM CST
In the search for two convicted killers able to escape from prison three weeks ago, New York Governor Andrew Cuomo has publicly declined assistance from the Air National Guard 174th Attack Wing. The ANG offered its MQ-9 Reaper drones, which are conducting training missions over Northern New York, to aid law enforcement as they search for Richard Matt and David Sweat.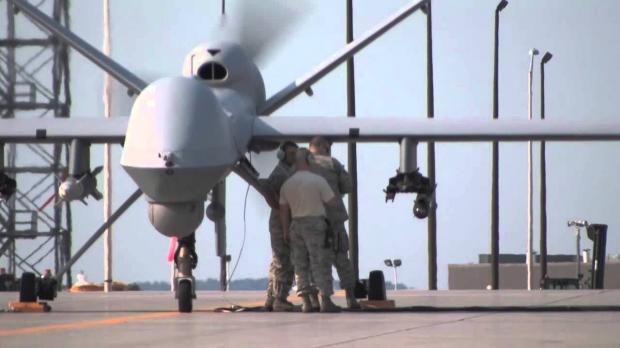 If Gov. Cuomo wanted to use the drones, his office would need to file an official request with the New York State Division of Military and Naval Affairs. The drones, however, have not been deemed a necessity over state police helicopters.
"The only advantage the MQ-9 would have over a state police helicopter is the loiter time," said Eric Durr, spokesman for the NY DMNA, in a media statement. "And the determination was made that it was not a necessary asset."
The New York State Police didn't disclose what type of aerial surveillance, if any, is being used to search for Matt and Sweat. "I cannot provide specifics about the equipment, technology, tactics and operations being employed while the search is ongoing," said Beau Duffy, NY State Police spokesperson, in a public statement published by Syracuse.com. "We have to assume that the escapees may have access to information being reported by the media. We do not want to provide details they could use to avoid capture."
The use of military drones over US territory has stirred a rather emotional debate, and while the RQ-9 has been used to battle wildfires, using it for a manhunt would raise ethical questions.
Related Tags