Hotline Miami publisher shows off Russian brawler in Sony E3 Keynote
Sony shows off a new pixelated bloodbath game of yesteryear in its E3 2015 Keynote address, fight the U.S.S.R with fists, guns and more.
Published Wed, Jun 17 2015 7:33 AM CDT
|
Updated Tue, Nov 3 2020 12:06 PM CST
E3 2015 - If you've got a little more violence in mind, Devolver Digital has shown off its new title Mother Russia Bleeds through Sony in its E3 Keynote recently. Reminding us a little of the games of yesteryear, Devolver has added it's traditional pixelated blood bath twist to things.
With pre-Alpha footage all that is currently on hand, this PC and PlayStation 4 title is expected for launch in 2016 and features an ultra-violent co-op brawler playstyle centered around an alternate universe U.S.S.R regime. Based on a crew of street brawlers, you can team up with three of your friends to join in on the action.
The fighters are apparently vying for freedom, fighting against "an oppressive criminal authority and crippling drug addictions through any means necessary" as stated in a recent press release.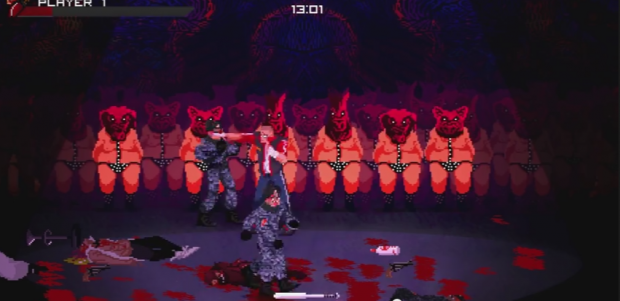 Related Tags