Exclusive: According to our industry sources, AMD has a few surprises in store for us when it comes to the Radeon R9 390X, and the other GPUs that will arrive with the Radeon 300 series.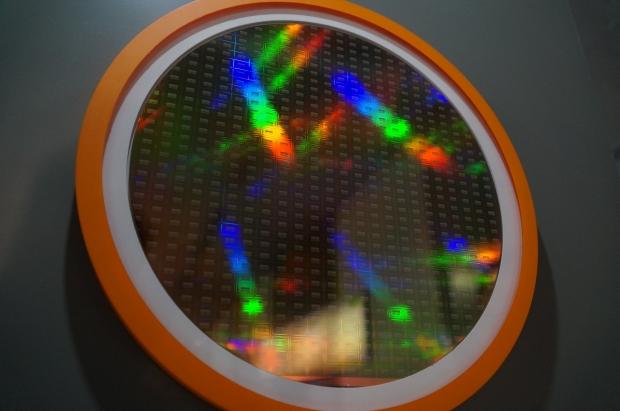 Our source wouldn't elaborate, but they did say that the new Radeon R9 390X will arrive with specifications and possibly features that are different to what the rumors currently suggest. We've reported that the Radeon R9 390X would come with two versions; the 4GB and 8GB products with GDDR5 or High-Bandwidth Memory (HBM1) from SK Hynix. But, we've heard from other industry sources not long ago that there would be tight stock when the 390X launches, which could be caused by yield issues on HBM1. We've also reported that the R9 390X would arrive as a watercooled version, but now we're getting new information.
Something interesting that our source said, was that if HBM1 provides what it on paper should provide very easily, "NVIDIA are in trouble". Now, for what we know, there are only a few launches from NVIDIA for this year. First, the rumored GeForce GTX 980 Ti, which will be a cutdown GM200 GPU, the same found on the Titan X. Second, there's also news of NVIDIA allowing add-in board (AIB) partners to use aftermarket coolers on the Titan X, which will see a big injection of speed from Titan X cards from the likes of MSI, ASUS, and more.
The GTX 980 Ti from NVIDIA could be interesting, as it will most likely provide users with Titan X like performance, with 6GB of VRAM. According to the rumors, AMD should have either 4GB or 8GB of HBM1, and if our sources are right with the promised performance of HBM1, could NVIDIA really be in "trouble"?
AMD can't surprise and be on a smaller process, with 28nm the current slab NVIDIA and AMD have used with their latest cards. No one is ready for mass production of 14nm for GPUs, so maybe we're going to see a 28nm-based card with HBM1, and some surprising performance benefits. Mix this in with the Fiji XT and Fiji VR architectures, and a 4096-bit memory bus. If we're getting 640GB/sec+ of memory bandwidth, and some added performance from Fiji, AMD could have a real big winner on its hands.
HBM1 has bandwidth of around 640GB/sec compared to cards that are averaging 300GB/sec or so right now, with HBM2 promising up to 1.2TB/sec, or 1200GB/sec. Double what HBM1 is promising, and up to four times the memory bandwidth of the average Radeon R9 290X or GeForce GTX Titan X from today. The last time we saw HBM2 was at NVIDIA's GPU Technology Conference, with a beautiful HBM2 wafer on display by SK Hynix.