The government has control of your naughty selfies, Snowden says
Edward Snowden relates surveillance to the masses - the government has your naughty naked selfies.
Published Tue, Apr 7 2015 12:26 AM CDT
|
Updated Tue, Nov 3 2020 12:08 PM CST
In a discussion on Last Week Tonight, Edward Snowden told comedian John Oliver about how we can think about the governments surveillance of citizens in a more relatable manner.
It is often discussed that the general population isn't up in arms about breaches of sensitive data as they can't closely relate with exactly whats going on. In an attempt to educate some, Oliver took a new approach as spotted on News.com.au.
Talking to Americans on the street, Oliver showed us that there was quite a number of people who weren't exactly sure who Snowden was - often confusing him for Wikileaks founder Julian Assange. He then asked how people would feel if their naughty 'nudes' were available for the taking.
One angry person stated "if I had knowledge that the US government had a picture of my d*ck, I would be very pissed off," with Snowden adding "well, the good news is there's no program named 'The D*ck Pic Program'. The bad news is [the government's] still collecting everybody's information - including your d*ck pics."
Looking for further explanation? Snowden added "when you send your junk through Gmail, that's stored on Google's servers. Google moves data from data center to data center - invisibly to use without your knowledge - your data could be moved outside the borders of the United States, temporarily. When your junk was passed by Gmail, the NSA caught a copy of that. PRISM is how they pull your junk out of Google with Google's involvement."
Realizing the weight of his new description, Snowden stated "I guess I never thought about putting it in the context of your junk."
Does this make you think a little more about how the government may breach your privacy?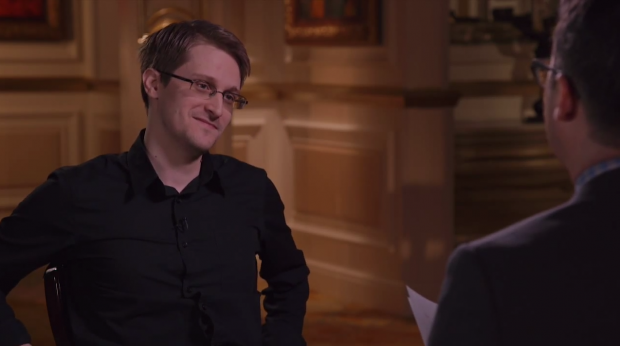 Related Tags