Sony not worried about the price of its VR headset during development
Sony says tht 'price has not been driving our development process' when it comes to Project Morpheus.

Published Thu, Mar 5 2015 11:41 PM CST
|
Updated Tue, Nov 3 2020 12:09 PM CST
GDC 2015 - During the development of its VR headset, Sony has said that "price has not been driving our development process" for Project Morpheus. The words come directly from President of Sony's Worldwide Studios for Sony Computer Entertainment, Shuhei Yoshida.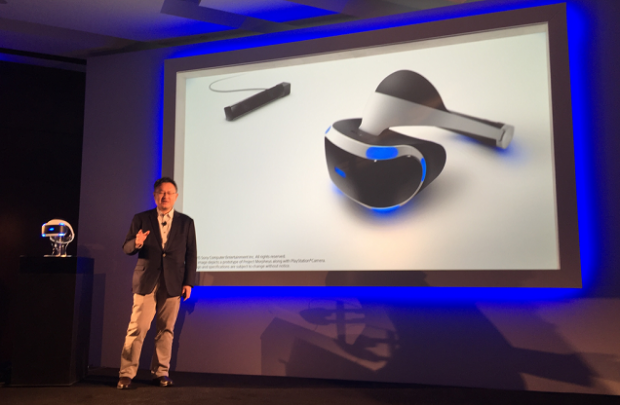 Yoshida continued: "The first time people try VR is the most dangerous time. People get used to it after a while, but the first is the most susceptible to motion sickness. So we want to get the hardware right". He added: "Now we feel that we have the system, we have passed the threshold that we set out. Then, how cheap we can deliver to the consumer? That's the second question we're going to tackle. The number of people who will buy day one hardware will be some kind of reverse function of price, that we understand, but we really need to do it right from day one".
Sony isn't talking about the price of Project Morpheus at all, but Yoshida did say that when it's out, the price of its VR headset will fall with time, just like the PS4. But the entire focus of Project Morpheus isn't the price, but the hardware and the experience. This could mean that Sony might have a more expensive headset on its hands, but just how expensive? How much is too much for you?
Related Tags