The next WD40? Nutella is apparently a great thermal paste
Cooler Master show us that WD40 is not the only super tool by using Nutella as a thermal paste replacement.
Published Mon, Feb 9 2015 11:07 PM CST
|
Updated Tue, Nov 3 2020 12:10 PM CST
Thanks to Cooler Master, I've ascended one step closer toward the PC Master Race pearly gates by learning that Nutella can not only be used as a delicious snack, filling or spread - it's also built to keep your CPU cool under load, working as a replacement for thermal paste.
Move over WD40, it seems that we're going to start using Nutella for everything now. This isn't a joke either - however don't expect your spreadable conductor to last, Geek.com made note that your new super-material will dry out quickly and stop working within a short time period.
This video was made and released on world Nutella day - what better way to celebrate?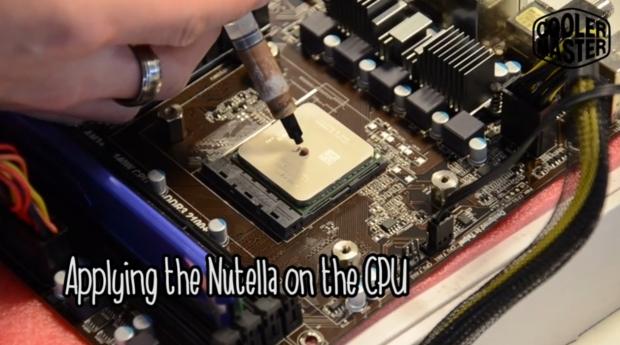 Related Tags