Samsung displays cutting-edge TLC 3D V-NAND wafers at CES 2015
Samsung displays wafers of their latest and greatest 3D V-NAND technology.
Published Thu, Jan 8 2015 6:34 PM CST
|
Updated Tue, Nov 3 2020 12:11 PM CST
CES 2015 -Samsung has the advantage, for the time being, of being the only manufacturer shipping 3D NAND products. V-NAND is 3D NAND that achieves better density, performance, endurance, and power consumption, via vertical stacking of the NAND cells and CTF technology. This runs counter to the established norm of increasing density through NAND shrinks, and with good reason. Shrinks provide more density, but actually reduce endurance.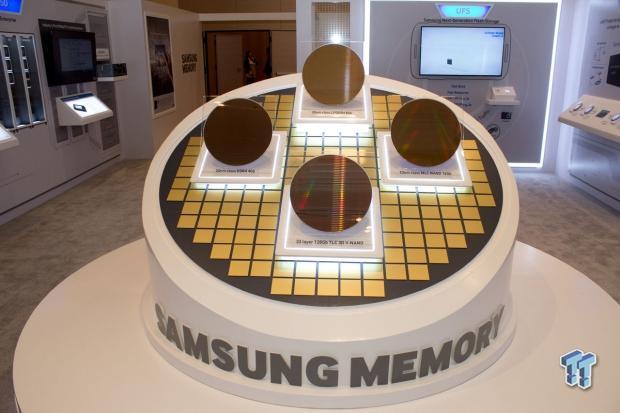 We have a more detailed analysis of V-NAND in The V-NAND Paradigm Shift article. Samsung has the 10nm class MLC NAND 16Gb and the 32-layer 128Gb TLC 3D V-NAND on display. The TLC (or 3bit) versions of V-NAND boost capacity, and also provide increased endurance in comparison to standard planar TLC NAND. Planar TLC has already made its way into the client and enterprise space despite the lower endurance, and 3D TLC V-NAND is on the way to the datacenter as well.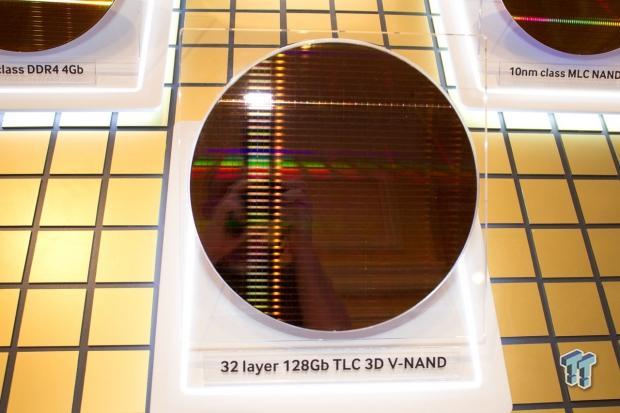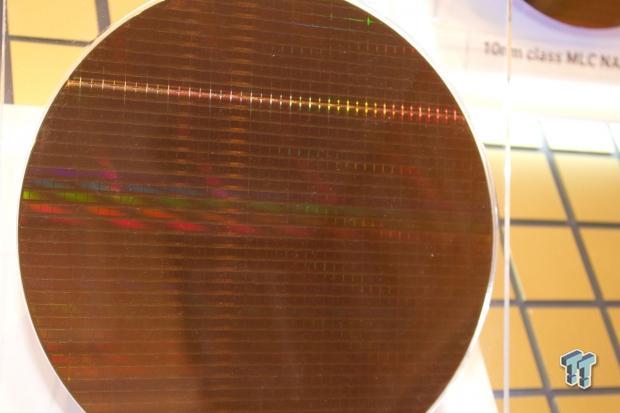 The 3D TLC V-NAND packages top out at 128Gb, and Intel has announced a move up to 256Gb. Samsung is also working on denser dies, but further details aren't available at this time. Current planar NAND designs feature a maximum density of 128Gbit per chip, but V-NAND is expected to enable up to 1Tb per chip by 2017. Toshiba also has 3D NAND on the roadmap, so the battle for 3D NAND supremacy is well underway.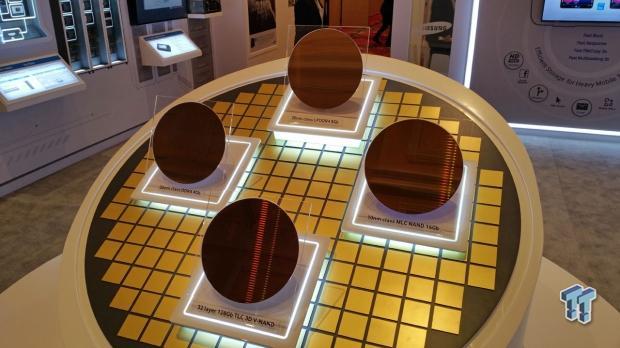 Related Tags