CES 2015 - Looking slightly similar to the Blue Snowball, Samson's new Meteorite microphone claims "professional-quality recording and improved communication" as per their recently issued press release.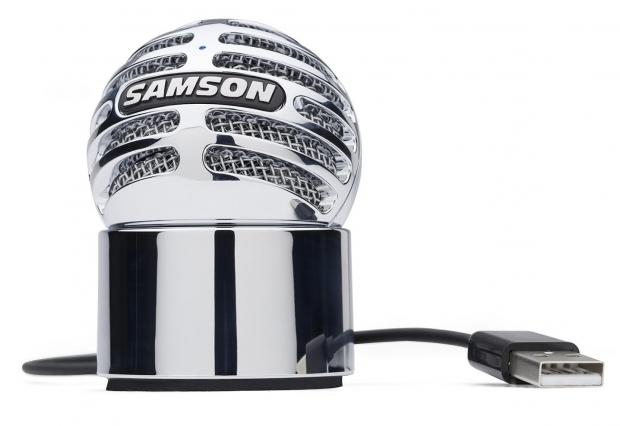 Claiming to bypass the "computers standard mic capsule and noisy sound card, in favor of the Meteorite's studio-quality 14mm capsule and dedicated audio conversion path," this product will hit the shelves at a price of $39.99 - the same pricing as their new mini-microphone.
Connected to your computer via USB, Samson claim that this device is best suited for Skype, FaceTime and other VoiP software implementations.
This microphone sits in a magnetic base, meaning you can tilt and swivel it to suit your needs, or even remove it completely. Thanks to its driverless-technology, you can also use it straight out of the box, or you can even attach it to your iPad using an Apple Lighting USB Camera Adapter or Camera Connection Kit (30-pin).