Alienware have announced the release of their new 15 and 17 laptops - described in their recently issued press release as "gaming excellence on-the-go, desktop-class graphics at home."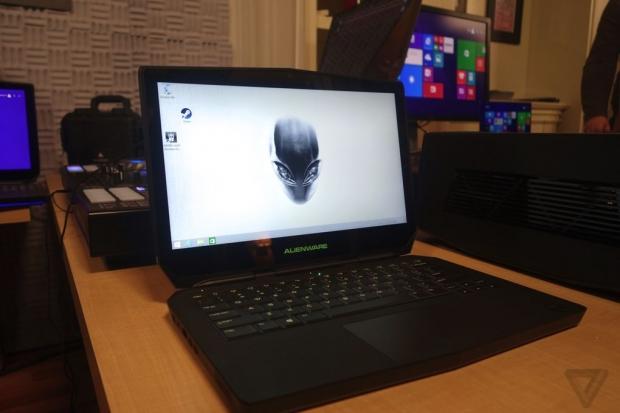 Both featuring Windows operating systems, these beastly portable systems come with optional upgrades to Intel Core i7 quad-core processors and NVIDIA GTX 980m graphics - while being marketed as compatible with the Alienware Graphics Amplifier . These two laptops are 20 percent thinner than their predecessors and contain full-powered performance components with no throttling.
In an interesting advancement, it's claimed that "the notebooks enable their video cards with 100 percent of their rated wattage to deliver maximum graphics performance when a gamer needs it. Intel Core i7 models will even automatically overclock when you plug your laptop into the Alienware Graphics Amplifier," meaning that you're high-grade CPU won't be left behind when playing the most taxing of games.
These laptops follow general Alienware design, seeing them constructed with copper, aluminum and carbon-fibre composites to help provide a rigid and performance-driven product.
As per general Alienware products, expect them to be priced quite high as they're a high quality product. The press release states that the Alienware 15 will ship on January the 12th, starting at $1,999. This is followed by the Alienware 17 at $2,499.