NVIDIA is pushing for fully autonomous vehicles with its new Tegra X1
NVIDIA's new Tegra X1 has the company pushing into fully autonomous vehicles, as its capable of 1 Teraflops.

Published Mon, Jan 5 2015 1:41 AM CST
|
Updated Tue, Nov 3 2020 12:11 PM CST
CES 2015 - If you haven't seen our coverage of NVIDIA's CES 2015 press conference, then you're probably not up with the new Tegra X1 processor. The new Tegra X1 processor from NVIDIA has a huge 256 GPU cores thanks to the company's Maxwell architecture, but it also packs an 8-core 64-bit processor, too.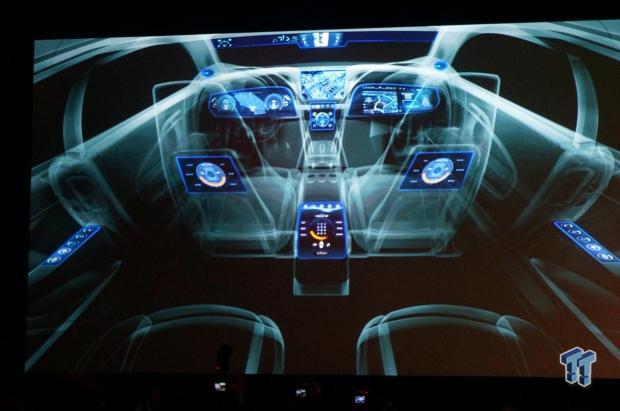 Well, the company is investing into fully autonomous vehicles as the new Tegra X1 processor, and beyond, are capable of reading countless parts of the car (cameras, sensors, etc) that can detect things like pedestrians, cars, police cars, trucks, and more. It's impressive, as all of this is done by a couple of SoCs in the car, and not by an actual computer.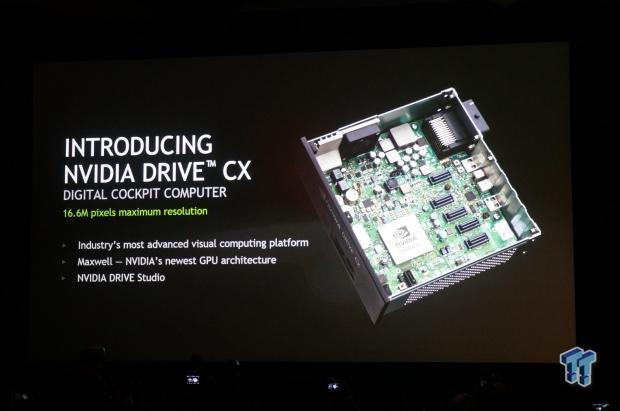 All of this is done thanks to NVIDIA's new Drive CX platform, which is a "digital cockpit computer". This computer is the "industry's most advanced visual computing platform" that features NVIDIA's Maxwell architecture, and their newly announced Drive Studio.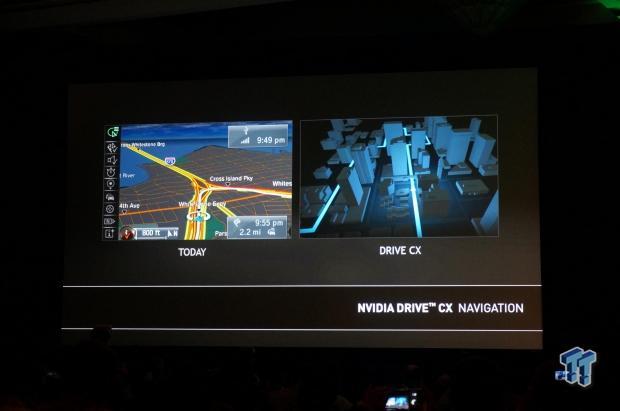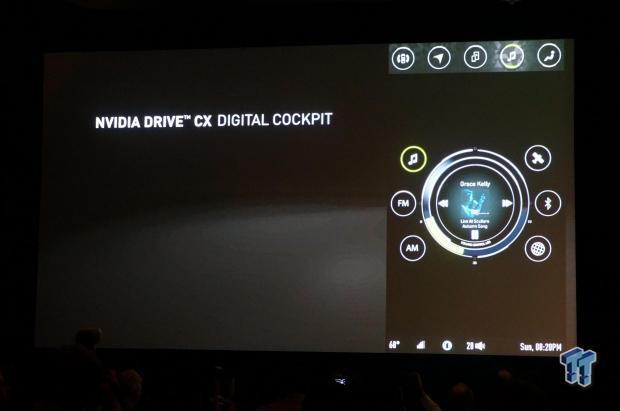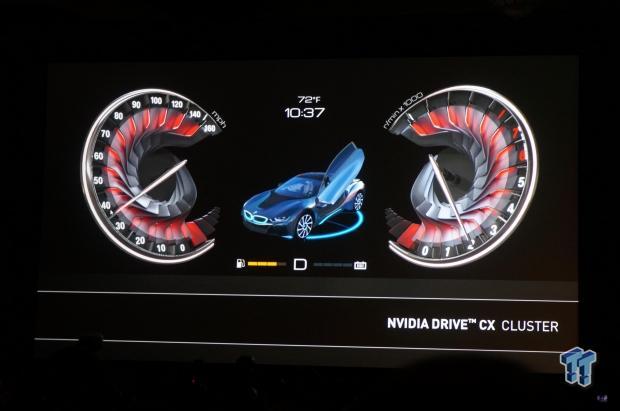 NVIDIA envisions a future of much better GPS and mapping applications with a "Tron-like" user interface, which looks pretty damn slick.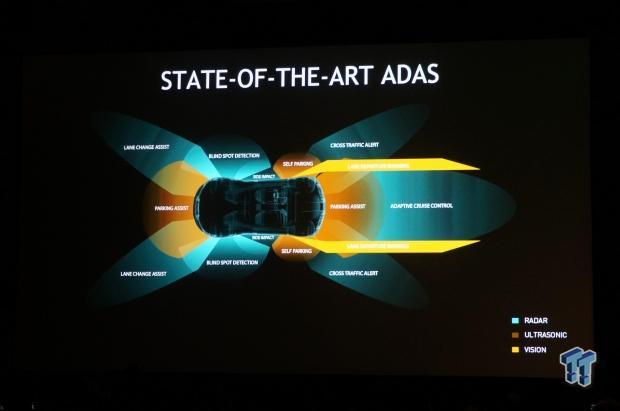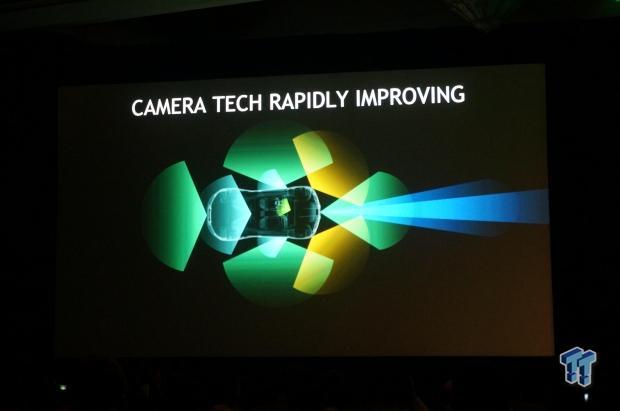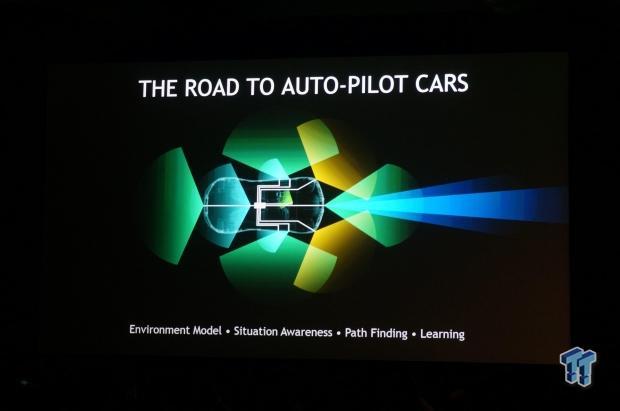 The company also unveiled the new Drive PX platform, which is a new auto-pilot car computer with dual Tegra X1 processors. This car computer features 12 camera inputs, and is capable of 1.3 GPix/sec, and 2.3 Teraflops of mobile supercomputer performance.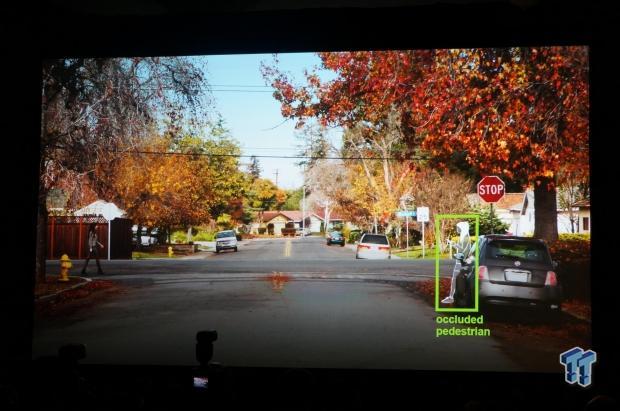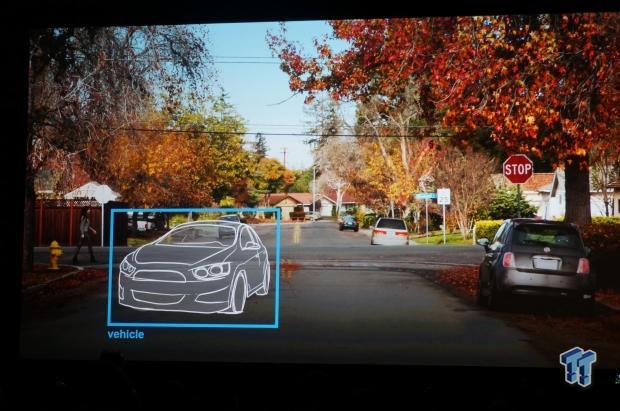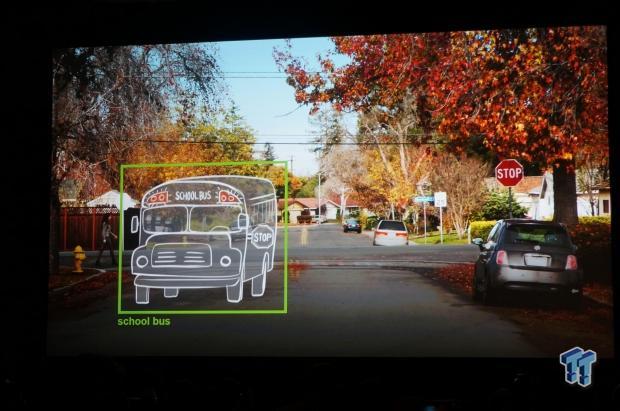 Related Tags