Tesla are working on robotic snake-like chargers for their cars
Elon Musk, Tesla Motors CEO, gives the public a glimpse of a sci-fi future on his personal Twitter account.
Published Fri, Jan 2 2015 9:04 AM CST
|
Updated Tue, Nov 3 2020 12:11 PM CST
Tesla Motors' CEO, Elon Musk, has just unleashed a Tweet to his awaiting fans, hinting that his company is working on a robotic charging system that will automatically connect and charge your car.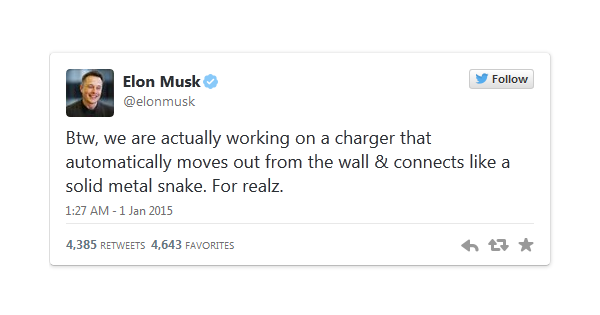 Instantly it makes you picture something out of a sci-fi film and that's exactly what it seems like is going to happen. Recent reports have shown that robot snake type products are actually a very real thing - OC Robotics has just shown off their Series II - X125 system snake bot, said to be used for 'a number of practical purposes' and the Carnegie Mellon University Biorobotics lab have been working on their own versions of these devices for quite some time.
There is no information currently pointing to any possible designs that Tesla may use for themselves, however the two above examples may give you a rough idea of what to expect.
We can't wait to see what is produced. As it stands, most Tesla charging bays mirror something of a normal gas pump - imagine if Musk and his team can produce technology that gives you a "Drive Thru" charging service. I dare say you'd start to feel like Batman for sure.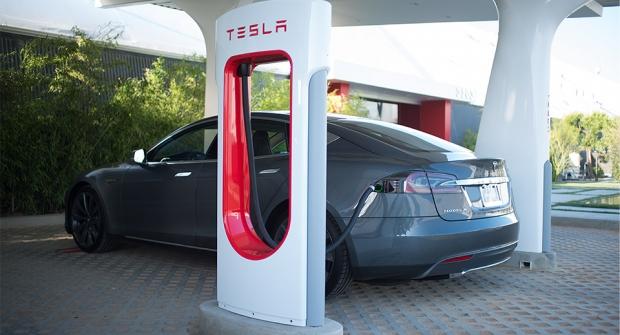 Related Tags