Nintendo UK is removing Game Boy Tetris from the 3DS eShop in 2015
It's an end of an era - Game Boy Tetris to be pulled from Nintendo's eShop says claims Nintendo UK and we go on a nostalgia overload.
Published Tue, Dec 30 2014 6:22 PM CST
|
Updated Tue, Nov 3 2020 12:11 PM CST
As confirmed by Nintendo's UK Twitter, the age-old classic Game Boy Tetris will be pulled from the eShop durng the last day of 2014.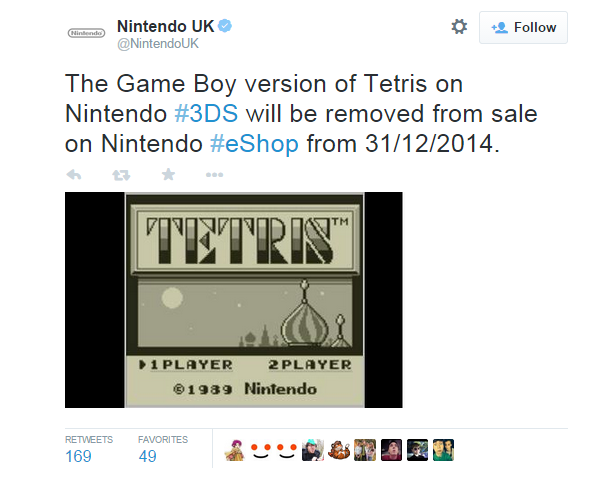 This marks the end of an era, with Tetris on the original Game Boy being a title that helped define handheld gaming globally and showcased exactly how exciting and awesome potable devices could be. If you ask anyone about a gaming title they might know, Tetris is always one of the first to mind - a timeless classic that still facilitates global competitions and events being conducted to this very day.
There has been no confirmation from Nintendo America or other regions as to if this game will be pulled from the e-shelves in their respective regions. Some news outlets are speculating that this game was pulled due to Nintendo's recent 3DS release of Ubisoft's Tetris Ultimate. Currently avilable for the bargain price of $3.99, please don't let this news ruin your fun - go and pick yourself up a piece of gaming history. We really hope that Ubisoft isn't at fault for this ordeal, it certainly couldn't do too well in improving the current markets public opinion of the big-name developer.
Is anyone else reminded of the original PC Prince of Persia main screen when looking at the Tetris player select? Maybe it's the Persian-style background buildings.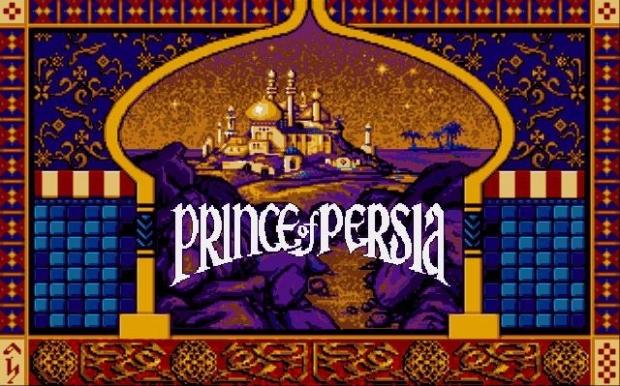 Now that reminds me, I really need to dust off my SNES and have a quick game of Tetris Attack - my personal favorite in the series.
Related Tags