SAPPHIRE teases 'Project NFC' for January, is this the Radeon R9 380X?
SAPPHIRE is teasing the Radeon R9 380X, a liquid cooled GPU under 'Project NFC'

Published Tue, Dec 23 2014 6:30 PM CST
|
Updated Tue, Nov 3 2020 12:11 PM CST
It looks like we're seeing the beginnings of SAPPHIRE's new GPU, which is going under the guise of 'Project NFC.' What is Project NFC? Well, NFC stands for Not From Concentrate, which is a term used in the food industry for when water hasn't been extracted from the juice of a fruit. In SAPPHIRE's tease, it is more of a pure and unaltered version, which could be a liquid cooled video card - exciting.
The company hasn't coming out and said that Project NFC is an actual liquid cooled AMD card, but SAPPHIRE did hint at it on its video on YouTube. We have possible drawings of a GPU block, and water vapor as you can see below.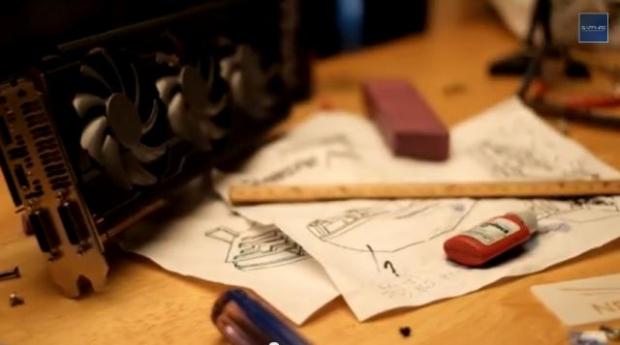 The next question is, is this the Radeon R9 380X? Or would SAPPHIRE liquid cool one of its existing cards? Whatever happens, it's SAPPHIRE: which means we know it's going to be good, very good.
Related Tags