TSA nabs passenger trying to smuggle handgun in PlayStation 2 console
The Port Authority TSA bust guy trying to smuggle gun in Sony PlayStation 2 game console.
Published Fri, Dec 19 2014 2:53 AM CST
|
Updated Tue, Nov 3 2020 12:11 PM CST
Busted! Oscar Ramirez, 48, was caught by Port Authority Transportation Security Administration (TSA) officials trying to smuggle a .22-caliber semi-automatic handgun inside of a Sony PlayStation 2 game console. Ramirez was attempting to fly from John F. Kennedy International Airport in New York City to Mexico City Mexico, but the Brooklyn man was caught before getting onboard.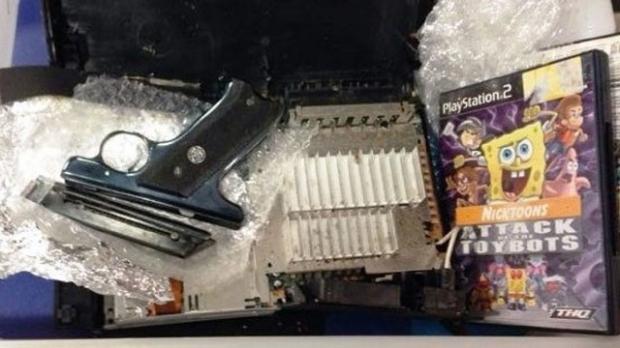 Things didn't look right when the console went through x-ray, and officers found the weapon's hand grip and other parts inside of the bottom of the console housing. Ramirez now faces a weapons charge for trying to take the hand gun with him.
The TSA has found 2,100 weapons during airport checkpoints so far in 2013, a 16 percent increase year-over-year.
Related Tags