Latest mod for GTA IV on PC brings next-gen graphics to last-gen game
The latest version of GTA IV iCEhancer C adds photorealistic texture details to the game.

Published Mon, Dec 15 2014 7:29 PM CST
|
Updated Tue, Nov 3 2020 12:12 PM CST
The latest version of the iCEnhancer for Grand Theft Auto IV on the PC is here, adding some very impressive in-game effects such as improved lighting, rain, color processing, texture detail, depth of field and much more. The gameplay and visual fidelity of GTA IV has been improved greatly, bringing it up to the next-gen version of GTA V on the Xbox One and PS4, and in some ways, surpassing it.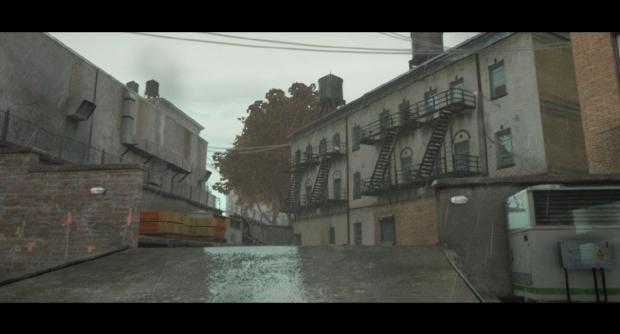 iCEnhancer is continuously updated, with the latest version dubbed iCEnhancer C, which promises a simplified system. We should expect improved stability, less fog effects, improved shaders, and much more. The modder behind iCEnhancer, Hayssam 'icelaglace' Keilany has said that the new GTA IV iCEnhancer C mod is based on two presets: the first of which is a less realistic one. The second on the other hand, adds some improved graphical effects that make the game look even better than some next-gen titles out today. A list of features, something that is quite long, can be found below:
2 presets, one more realistic than the other.

I had to create a new time cycle so the look is quite different...

No "red sky" at night...

Quite different than 3.0, no godrays, etc. no fancy effects.

Anamorphic lens flare (Sponsored by Mountain Dew and Doritos.)

Some little extras that I'll show on videos or pictures.

I spent a lot of time fixing IV shaders themselves which means no more weird sphere/blob lights in interiors or exteriors

Fixed almost all the lights during night, no more over brightness let's say. Even interiors should be fixed now. (will release as stand-alone patch for ENB modders as it's an issue that is quite annoying)

Did some pretty water that looks good even on Very High (used to play on Medium for the water because it's nasty)

Less tweaking and stuff, it's a drag&drop package with not much things to change, sorry.

Overall or TL;DR : Much more stable stuff, less fancy bloomy whatever. Clean as f*ck and cool stuff coming with it.

Also few things I experimented with, that might arrive with, not sure yet as some gives me some trouble.:

Displacement mapping on some objects ( currently having issues with peds, displacement on peds is nasty brah)

Full reflections (trees, peds, etc) (currently having issues with fresnel on cars and dual reflections)

Procedural details on cars. (Allows wet textures like Project Cars too) (Seems to work fine, might keep it)
Related Tags