As seen through his personal Twitter banner, Peter Lik has just nabbed himself a hefty paycheck, selling a recent black and white photo titled Phantom for a cool $6.5 million.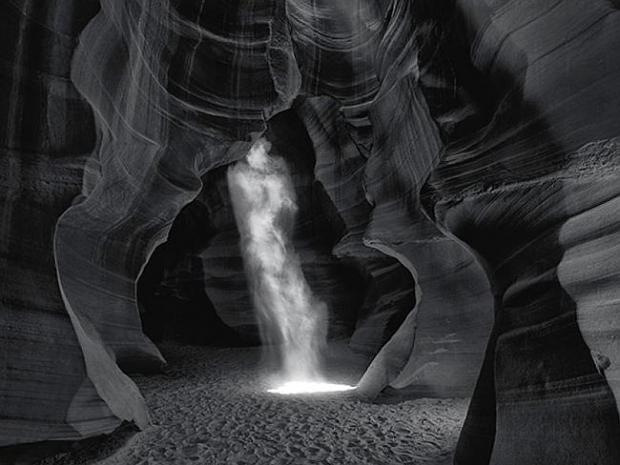 Born in Melbourne-Australia and currently residing in the United States, Lik now lays claim to four of the 20 most expensive photo's sold in the world. This latest piece is a black-and-white nature shot taken in Arizona's Antelope Canyon - located in the south-west corner of America. Commenting that he is often drawn to this area due to it's natural beauty, he's been able to capture this monstrous canyon carved out by natural flowing water in all its beauty.
Sold to a private buyer, this marks the third large-priced acquisition by the same party, seeing them also gathering Lik's Illusion photo for $2.9 million AU and Eternal Moods for $1.3 million AU - it becomes obvious that someone has expensive tastes.
Lik is obviously quite happy with this recent purchase, but bringing it all into perspective he commented that "the purpose of all my photos is to capture the power of nature and convey it in a way that inspires someone to feel passionate and connected to the image".
This purchase has marked Peter Lik in the record books for the highest-paid single photograph in the world.