DICE still have content on its way for Battlefield 4
Even after the Final Stand DLC has arrived, DICE promises future Battlefield 4 content.

Published Tue, Dec 9 2014 7:32 PM CST
|
Updated Tue, Nov 3 2020 12:12 PM CST
Even after the release of Final Stand, the fifth piece of DLC for Battlefield 4, DICE has said that they're not finished with the game. The developer has said that it wants to see gamers continue to tell them what they'd like to see in the form of future DLC for the first-person shooter.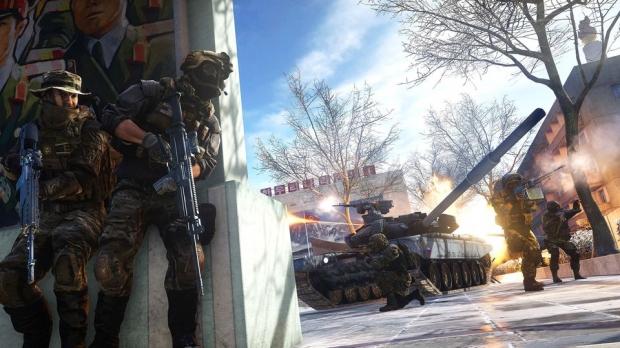 DICE said in its latest Battlelog update: "With Battlefield 4 Final Stand released, we hope and believe that you will enjoy it together with the rest of the game for a long time. However, there is one thing we want to assure you: there is more content coming for Battlefield 4". We don't know what that will arrive as exactly, but DICE did add: "rest assured that we'll get back to you on the future of Battlefield 4 when the time is right".
Polygon reports that we could expect more reimagined maps, which are maps from the older Battlefield 4 games, remade in the well-powered Frostbite 3 engine. EA and DICE will have to do something with BF4, as there's no flagship Battlefield game coming out until 2016, with Battlefield 5 promised for two years from now. Battlefield: Hardline is coming next year, being developed by Visceral Games, but it's not a "true" Battlefield 4 successor. Bring on 2016.
Related Tags