LG Electronics lists seperate division for handling OLED development
LG create a whole business arm directed towards inceasing OLED production, development and research.
Published Tue, Dec 9 2014 1:59 AM CST
|
Updated Tue, Nov 3 2020 12:12 PM CST
LG's display arm has just created a new division off-shoot, these engineers have been tasked with developing OLED panel technology and promoting this display more aggressively than previously seen. As most companies haven't yet put too much effort into OLED, LG are jumping feet first into this technology.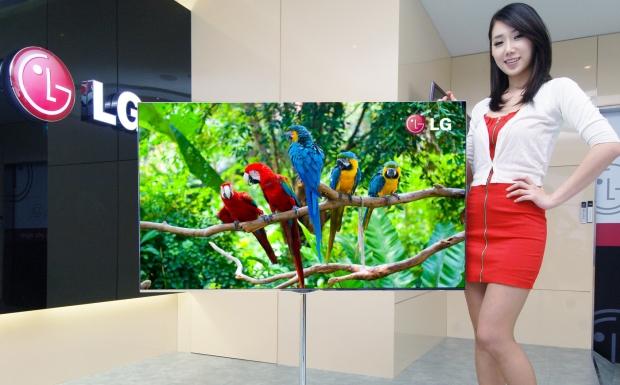 LG's Chief Technology Officer Yeo Sang-Deog will be spearheading this advancement, with his main task said to be to increase OLED panel production up to four times this month alone - helping reduce the costing of OLED TVs to the consumers. Reports claim that pricing is one of the main issues stopping consumers going down the OLED route, seeing LCD TV's hit the market for half the price at around double the size. If you head into any big-brand technology store, expect to see 70-inch LCD's listed for as low was $1,300 when compared to the LG 55-inch OLED sitting at over $2,700.
OLED also suffers the burn-in effect as was seen with CRT's in the 90's and early 2000's - LG claims that its research team is working to rectify this issue, but as it stands it seems that OLED isn't quite worth the extra investment to most.
Are you likely to make the move to OLED if it was around 1.5 the price of LCD for a similar sizing with no burn-in issues? Does the picture quality matter that much to consumers? Or are you contempt with your full HD LCD as it stands?
Lets hope it's not money wasted as OLED may be set to head down the slow demise path as was seen by Plasma technology recently.
Related Tags