The owner of Grumpy Cat has made $100 million since 2012
Tardar Sauce is a name you probably hadn't heard of, but Grumpy Cat is - with the cat making its owner $100 million since 2012.

Published Tue, Dec 9 2014 2:31 AM CST
|
Updated Tue, Nov 3 2020 12:12 PM CST
We've all seen those Grumpy Cat memes online, but did you know that it's the world's most successful pet? If not, you probably didn't know that Tardar Sauce, otherwise known as Grumpy Cat, has made its owner over $100 million since 2012.
Tabatha Bundesen and her Arizona family have made quite the paycheck from the cat, with her debut YouTube video hitting Google's video sharing site back in 2012. It was an instant hit, where it is now home to over 16 million views and over 20,000 comments. Grumpy Cat was secured by companies pretty quickly, with Tardar Sauce being featured in numerous endorsements and eventually the face of Friskies cat food.
Chronicle Books even published "Grumpy Cat: A Grumpy Book" in 2013, which reached the #7 spot on the New York Times Best Seller List. Yeah, that happened. There was also the The Grumpy Cat 2014 Wall Calendar and The Grumpy Guide to Life and let's not forget its own brand of iced coffee, aptly named the Grumppuccino. That's not all though, as Lifetime announced in June that it was producing a movie about Grumpy Cat, called Grumpy Cat's Worst Christmas Ever, which was shown on November 29, 2014.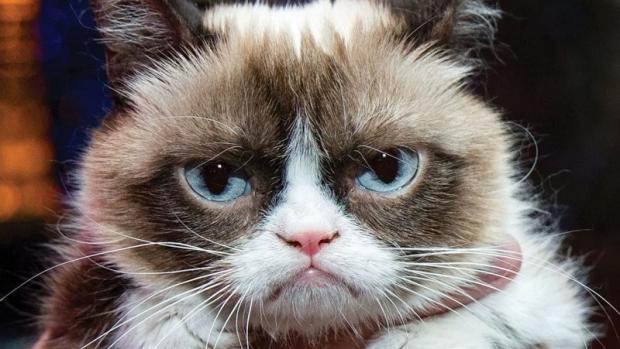 Bundesen talked with The Express, where she said: "I was able to quit my job as a waitress within days of her first appearance on social media and the phone simply hasn't stopped ringing since". But after the news broke of the reported $100 million explosion of cash she has received since 2012, Bundesen said that the number was "completely inaccurate" and that she would eventually set the record straight.
Related Tags