UbuTab offers 1TB of storage in a tablet
Looking for 1TB of storage and a 10.9" screen on a tablet? Well then UbuTab might be the ticket.
Published Thu, Dec 4 2014 2:18 PM CST
|
Updated Tue, Nov 3 2020 12:12 PM CST
A new tablet sporting one Terabyte of storage is making its rounds through the inidiegogo scene. The UbuTab tablet is designed for media enthusiasts and can use either an Ubuntu or Android OS. There is a built-in stylus and kickstand, and the tablet features a quad-core CPU and GPU along with its 10.1" IPS 1920x1200 screen. This tablet may actually be based upon a reference design Seagate demonstrated at CES 2014.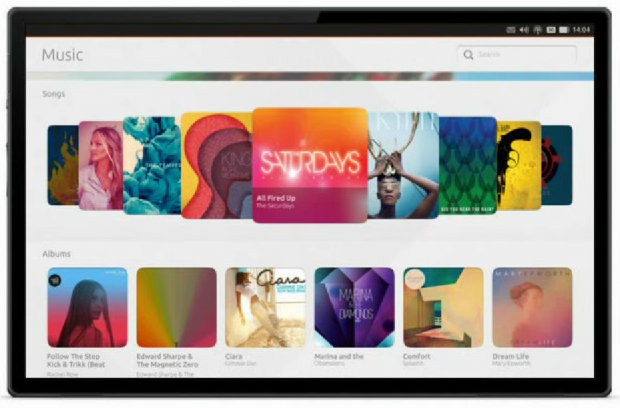 The tablet has a few limiting factors that might relegate it to niche applications. The UbuTab sports a 2.5" 1TB 5,400 RPM HDD that will not be as snappy as the flash-powered competition. The UbuTab includes 16GB of flash memory that is likely used to cache hot data to speed up performance. If the UbuTab is using a caching scheme it could offset many of the performance penalties of using a relatively slow 5,4000 RPM HDD. The HDD lowers the battery life to roughly six hours and also adds some heft to the device, which weighs in at 1.4 pounds. The tablet is also 14mm thick, which is more than double the thickness in comparison to the iPad Air 2 and the Tab S10.5.
The 10.1" IPS screen is powered by a Mali 400MP4 GPU, which might be a bit underpowered for this application. There is a rear-facing 5MP camera and 802.11 b/g/n Wi-Fi, along with the obligatory Bluetooth 4.0. One positive aspect is the connectivity options, which include Micro-USB and Micro-SD capabilities. The manufacturers are hoping to price these tablets at $290 each.
Related Tags