Some Unity Asset Store creators are making $30,000 per month
Unity Asset Store top sellers are making up to $30,000 per month in sales.

Published Wed, Nov 5 2014 9:27 PM CST
|
Updated Tue, Nov 3 2020 12:13 PM CST
Four years ago, the Unity Asset Store opened its doors, and by the end of the year it should see close to one million users. The Unity Asset Store is a marketplace for user-created development tools, services, assets and more, including environment art, animation tools, sound effects, shaders and more.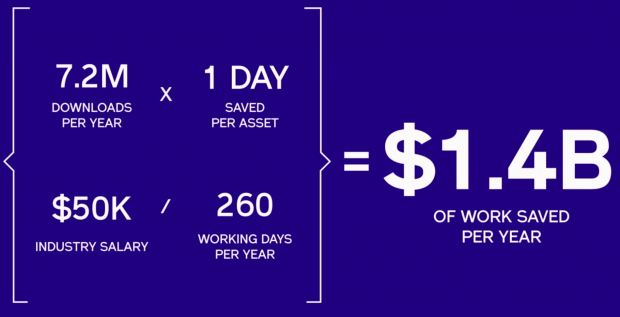 In the first three months of it opening, the Asset Store saw 10,000 users sign up, and fast-forwarding to today, the top sellers are making over $30,000 a month from their creations. Unity took to their Asset Store blog to announce the news, adding that the store has over 15,000 pieces of content right now, from over 3,800 creators.
Unity said in its press release: "Unity estimates that the Asset Store ecosystem, empowering Unity developers to create games and apps with a more efficient and effective production process, saves developers 6 million workdays over a 12-month period, which roughly equals a savings of $1.4 billion".
Related Tags