GTA V will feature a first-person mode one the Xbox One, PS4 and PC
Rockstar will be adding a first-person mode to the Xbox One, PS4 and PC release of Grand Theft Auto V. The developer had to 'pretty much change everything'

Published Wed, Nov 5 2014 12:05 AM CST
|
Updated Tue, Nov 3 2020 12:13 PM CST
A couple of months ago now, we reported that Rockstar would reveal a first-person mode for Grand Theft Auto V on the Xbox One, PS4 and PC and now we're here: with official confirmation from the developer.
Due to technical reasons, the Xbox 360 and PS3 versions of the game won't enjoy the first-person mode, but the current-gen consoles and PC will. During a recent interview, Animation Director Rob Nelson said that one of the most compelling things that they could add to the game was a first-person mode, something that caused Rockstar to "pretty much change everything" in order to get it right. Nearly every aspect of GTA V had to be changed in order for it to work properly, as virtually everything you interact with is seen from a totally different perspective.
Sitting down in a car now displays a fully functional dashboard with a working speedometer, tachnometer, and even the track title of the song playing on the stereo. Jumping onto a motorbike will have your character putting on a helmet, which cuts off your field of view, as well as suppressing the amount of noise hitting your ears, just as it does in real life.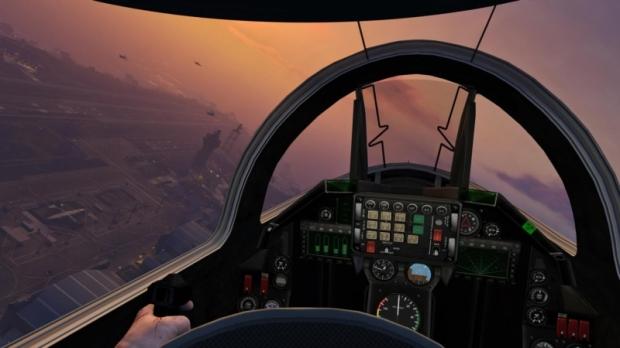 First-person mode isn't the only thing added to the re-release of Grand Theft Auto V, as it will feature improved graphics, longer draw distances, more wildlife and denser traffic, and much more. The PC version is going to be the standout release as usual, with GTA V being released on the Xbox One and PS4 on November 18, but January 2015 for PC.
Related Tags