Apple's new 5K-capable iMac gets the iFixit teardown treatment
iFixit tears down the new Apple iMac with its Retina 5K display.

Published Sun, Oct 19 2014 2:06 AM CDT
|
Updated Tue, Nov 3 2020 12:14 PM CST
Apple unveiled its new 27-inch iMac during the week, which featured a beautiful 5K display with a resolution 5120x2880, and now iFixit have given it the usual teardown treatment. So what better way to spend your day after you've spent thousands of dollars buying the new Retina 5K iMac, than to rip it apart, right?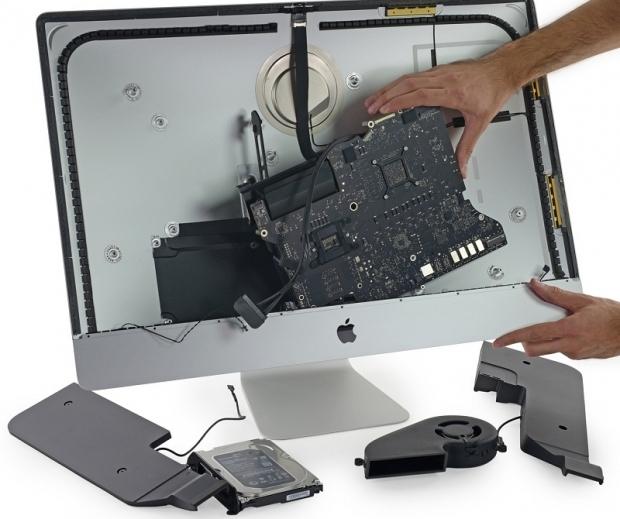 iFixit's teardown reveals that Apple's new iMac features an easily accessible RAM upgrade panel, and when it came to the 5K panel, the iFixit crew found that it requires a steady hand to remove it, but it's not all that hard. The 27-inch 5K panel itself is made by LG, with most of the hardware powering it coming from Texas Instruments. Going deeper into the new iMac, the iFixit team found that the layout of supporting hardware was close to identical to that found in last year's model.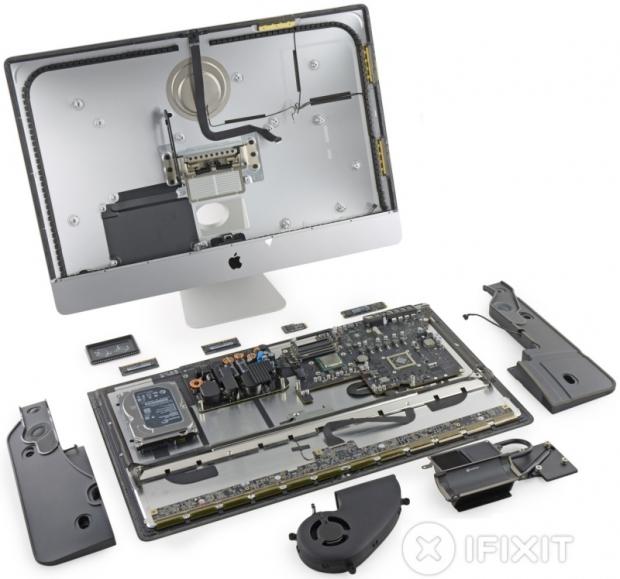 The new 27-inch 5K iMac received a repairability score of 5/10 from iFixit, with the team saying that the user-replaceable RAM, HDD and CPU were all good to see,but the HDD and CPU upgrades the removal of the entire display. iFixit did add that the glass and LCD being fused together, along with the fact that there is double-sided sticky tape there that needs to be replaced to remove and replace the display, received negative marks from iFixit.
Related Tags