The Division locked at 30FPS, FPS has trade off for graphical fidelity
The pain for Ubisoft continues, with The Division locked to 30FPS.
Published Jun 17, 2014 8:38 PM CDT
|
Updated Tue, Nov 3 2020 12:16 PM CST
1 minute & 33 seconds read time
Ubisoft is in a massive web of trouble right now, with Watch Dogs on PC gimped - to possibly make it not stand out from the next-gen console versions - and now a promise that Far Cry 4 on next-gen consoles will be 'equal' to Ultra High settings on a PC. How can Ubisoft's week get worse? The slightly older news that its upcoming open-world title The Division will be locked to 30FPS.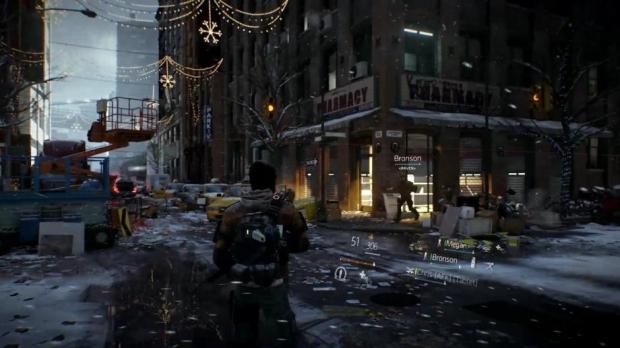 The reason? Massive Entertainment, the studio developing The Division, didn't want to trade graphic fidelity for frame rate. Massive Entertainment's Managing Director, David Polfeldt, explained the reasoning behind the 30FPS target: "I think we're shooting for 30fps because it's a trade-off, right? Graphical fidelity and immersion are more important to us than the frame rate. If we go for [60fps], we'll have to make a trade-off on fidelity and other things. But because we want to have very, very complex destruction and extremely detailed environments; a complete weather system, full day/night cycle...at some point you have to make up your mind: where do you invest? And for us, it's going to be 30fps".
Massive's Ryan Barnard also talked with OXM, where he said: "We are at the point where we're focusing on making sure that we have the graphical quality we want across all consoles. Of course, [we have] our partnership with Xbox and all the exclusive content - I don't know when we're going to be talking about the details on that, but there will be goodies for our Xbox customers that they will very much enjoy for The Division".
What remains to be seen, is if the PC version will have better graphics - because the console versions are obviously being held back, not just in frame rate locks at 30FPS - but with Watch Dogs having reserved graphics that have been gimped - hopefully Ubisoft wake up from this haze, and clear it all up. PC can look better, but if they showed off what a fully unleashed PC could do in a title like The Division, Watch Dogs, or Far Cry 4, are developers scared it would hurt console sales? Or is this something that Microsoft and Sony have a hand in? Keep your eyes peeled to TweakTown, as we will have more on this in the coming hours.
Related Tags