WD demonstrates new PCIe SATA Express HDD at Computex 2014
WD demonstrates the new radically fast SATA Express connection for their next line of dual-drive storage products.
Published Mon, Jun 2 2014 7:00 PM CDT
|
Updated Tue, Nov 3 2020 12:16 PM CST
Computex 2014: WD demonstrated their newest drive utilizing a new interconnect today at Computex. The new drive is built upon the same philosophy as the WB Black2 (reviewed here by Tyler Bernath) but boasts a much faster interface. The new SATA Express connection allows storage devices to communicate over the PCIe bus, and the WD implementation leverages the AHCI command set to assure broad compatibility.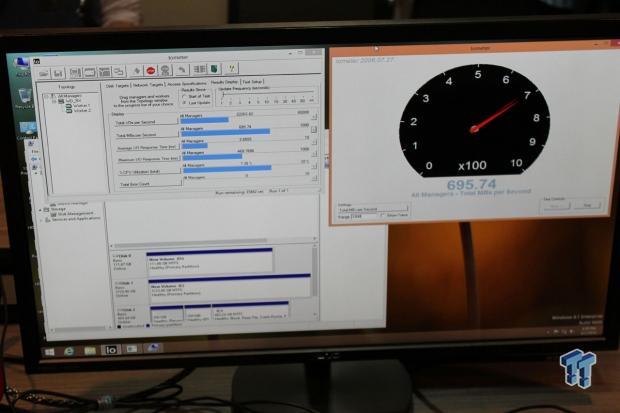 The benefit off SATA Express? Massive speed of course. Here we can see the new drive pulling down 695 MB/s in a sequential test. This is much faster than the limitation of the SATA 2 bus, which tops out around 550 MB/s. The new drive, much like the Black 2, has a 128GB SSD in tandem with a larger 4TB HDD.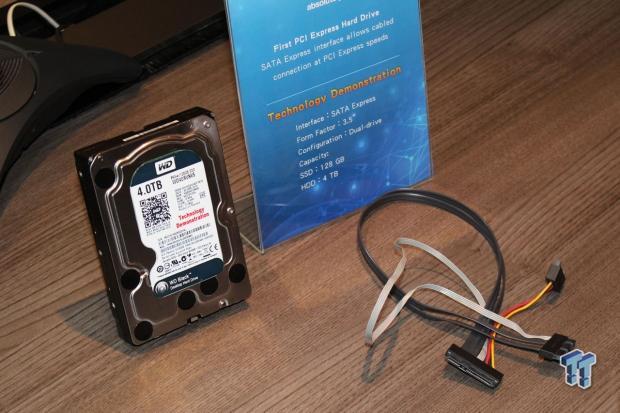 Here we can see the new drive from WD, which actually has both an SSD and an HDD. We also see the new connector that provides the bridge between the motherboard PCIe slots and the connector on the drive.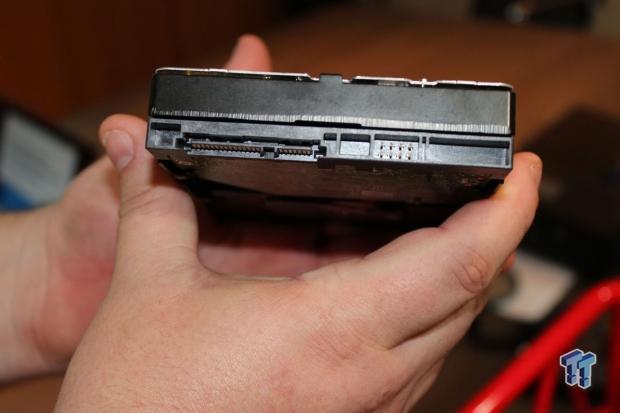 Our TweakTown hand model Chris Ramseyer shows us the new connector in this picture, but he has also written the world's first article covering SATA Express back in December of 2013.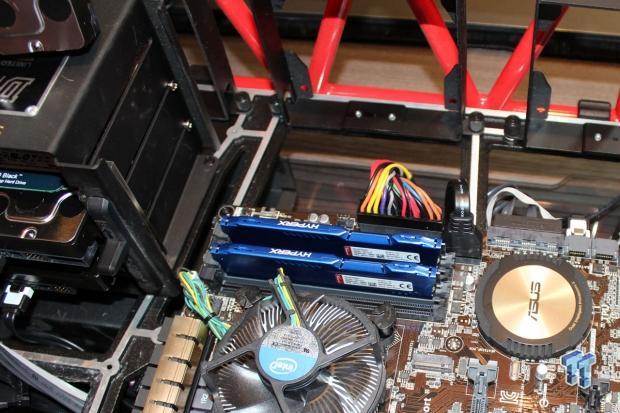 Intel has indicated they will stop supporting SATA 3 in the future, though exactly when that transition occurs is fuzzy. There will be a long period of transition from SATA 3 to SATA Express, and scenes with this type of connector will become more commonplace. Next to the 24-pin motherboard connection we can see the new SATA Express plug that connects the drive directly onto the SATA bus, where it will utilize 2 lanes of PCIe 2.0 for an effective limit of 900 MB/s, quite the jump in bandwidth.
We leave you with the parting shot of the new drive in place chugging away at speeds above and beyond SATA 3. With the transition to SATA Express well underway we will be scouring the show-floor for signs of other SATA Express-enabled storage devices, so stay tuned to TweakTown for further coverage.
Related Tags