We started hearing the rumors of Far Cry 4 late last year, and then again earlier in the year, but now it is official: Far Cry 4 is coming, on November 18 in the US for the PS3, PS4, Xbox One, Xbox 360 and PC.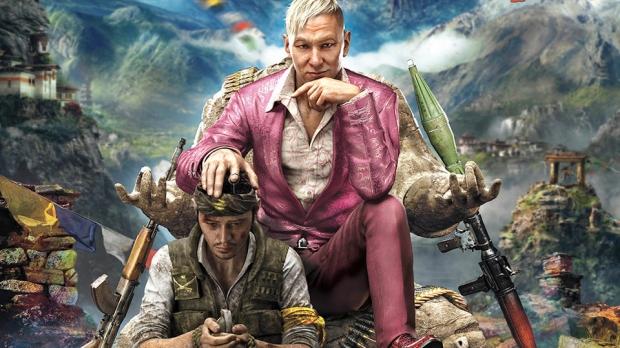 Ubisoft has said that we'll continue to see the open-world first-person shooter setting, but it will be based in Kyrat, a fictional region of the Himalayas. This region is controlled by an appointed king, who is the blond-haired person you see in the image above. We should see the usual beautiful graphics and wildlife throughout the game, with five Ubisoft studios working on the game with Ubisoft's Montreal studio being the lead.
Far Cry 4's Executive Producer, Dan Hay, explains: "Following the success of Far Cry 3, we wanted to take the franchise to the next level and create a game that will surprise players and exceed fans' expectations. Given the unique setting, we feel Far Cry 4 will stand out as a top first-person shooter and we're eager to reveal more about the game in the coming months".