Reflowster turns your toaster oven into managed solder reflow oven
Toaster Ovens have been used for years to reflow solder paste on DIY PCBs, but Reflowster aims at making the process easy, repeatable, and cheap!
Published Mon, Apr 7 2014 9:23 PM CDT
|
Updated Tue, Nov 3 2020 12:17 PM CST
Discrete electronic components such as resistors, capacitors and even larger IC's are shrinking down smaller every year, and that makes it harder for the average home maker or hobbyist to create their own DIY circuit boards. The difficulty comes in melting the solder paste that is used to affix the components to the PCB's circuitry. Why something as simple as a hotplate can do this, certain pad configurations and joint specifications require the "Reflow" process to be done in stages of varying temperature. In the past toaster ovens have been used for this and manually controlled, but that process was time consuming.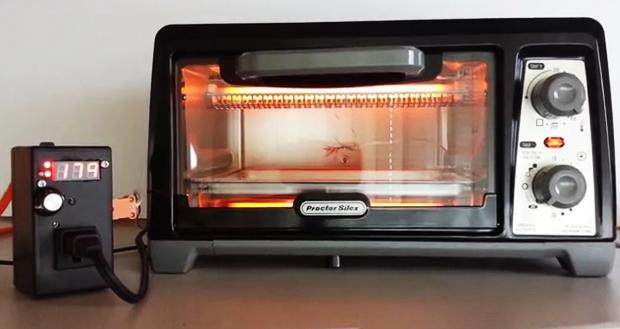 Reflowster is a new product which has just went live on Kickstarter that aims at making the toaster oven reflow method much more accurate while automating the temperature ramping process. Reflowster is basically a smart-outlet that is controlled by an Arduino-compatible microcontroller that utilizes a thermocouple temperature probe to turn the power to the toaster oven on and off to regulate the temperature. This allows the user to create custom temperature ramp profiles based on the instructions provided by various solder paste manufacturers. $100 is all it takes to get your own Reflowster which will begin shipping at the end of the year.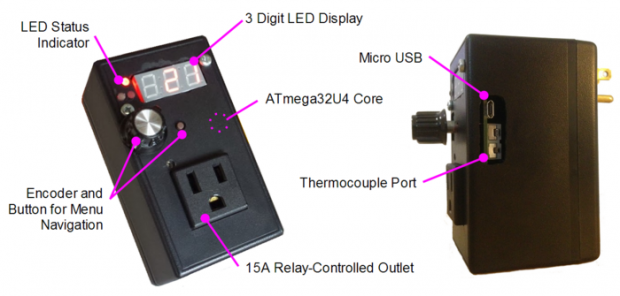 Related Tags