Borys Kit of The Hollywood Reporter tweeted the names of potential directors for Marvel's phase three film based on the Marvel Universe character Doctor Strange. Rumors about Doctor Strange coming to the big screen have been flying around for quite some time now, and recently it seems the rumors are becoming reality, which is something Marvel fans are certain to be happy about.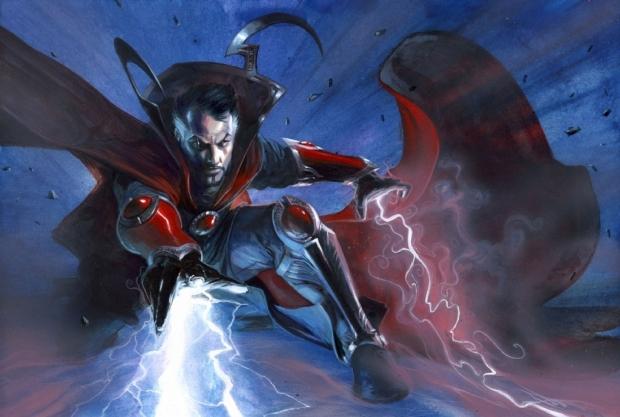 Why all of the excitement for a Doctor Strange film? Well, the answer lies in the character himself:
Doctor Stephen Vincent strange is a Marvel superhero created in the 60's by Stan Lee and Steve Ditko. The neurosurgeon gone crime-fighting sorcerer was an active member of the Avengers in the 2010-2013 run of the comic book series The New Avengers, and the founder of the Illuminati, a secret order created to protect planet Earth. The Sorcerer Supreme regularly teams up with other members of the Avengers like Spiderman and Wolverine, and defies the laws of physics when he battles the dark forces that threaten Earth. How could such a dynamic character NOT warrant a feature film?
So, who is on Marvel Studio head Kevin Feige's shortlist for directing the proposed Doctor Strange film? According to tweets from Borys Kit, Feige has three directors in mind:
Mark Andrews, the director and writer of the hit animated Disney film Brave (2012).
Scott Derrickson, who previously helmed creepy horror films like The Exorcism of Emily Rose (2005), and Sinister (2012).
Jonathan Levine, who directed the comedy/drama film 50/50 (2011), and the zombie flick Warm Bodies (2013).
Personally, I'm rooting for Mark Andrews; his abilities as a dynamic writer make him more than qualified to handle the likes of Doctor Strange. Who do you think should have the honors of directing Marvel Studios' Doctor Strange film? Let us know in the comment section below.