Gabe Newell skips on Reddit AMA on 3/3... Half-Life 3 confirmed?!
Gabe Newell was meant to do an AMA on Reddit on 3/3, but pulled out - did the number three scare him?

Published Mon, Mar 3 2014 10:05 PM CST
|
Updated Tue, Nov 3 2020 12:18 PM CST
Rewinding back to January, Valve boss Gabe Newell promised that he would do an AMA (Ask Me Anything) on Reddit, if $500,000 or more was donated to charity through The Heart of Racing. The amount was reached, and today was the day that Newell was meant to do his AMA... but he didn't.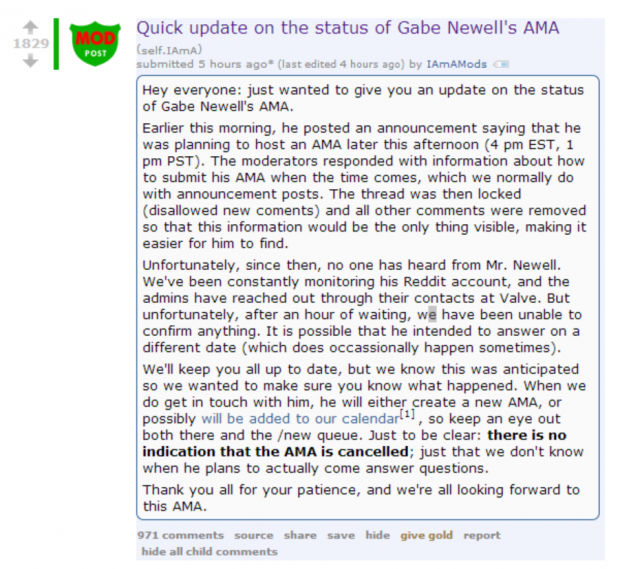 Using uber math skills, we know that 3/3 and that Valve is scared of using the number three - but is Newell scared of stepping anywhere near it? Is this the reason why the AMA was not done today, and seems to have been pushed back until tomorrow? We should hopefully hear something tomorrow, but I highly doubt it'll be what people really want to hear about: Half-Life 3.
Related Tags