Its been a few months since I first reported on Microsoft being forced to rename SkyDrive, and just a few weeks ago we learned that the service would be transitioning to the moniker "OneDrive." The initial announcement said that it would take several weeks for the new branding to be fully implemented, and today Microsoft's cloud storage service is now officially named OneDrive.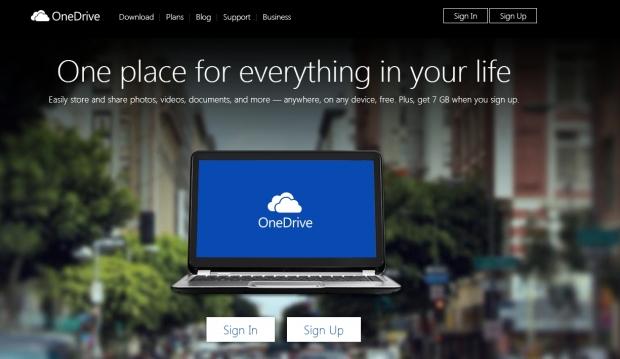 Visiting Skydrive.com redirects you to the OneDrive site as does OneDrive.com, but the official URL is OneDrive.live.com, something that may be confusing to some non-technical customers. Microsoft has only changed the service's name and all functionality appears to have remained the same. New users who sign up receive 7GB of free storage space and an additional 500MB for each additional user they invite to the service. Additionally, users who opt into auto backing up images from their smartphone receive an additional 3GB of free storage space.
"Our goal is to make it as easy as possible for you to get all of your favorite stuff in one place - one place that is accessible via all of the devices you use every day, at home and at work. Because let's face it, until now, cloud storage services have been pretty hard to use, and the vast majority of us still have our stuff spread out everywhere," said Microsoft's Chris Jones. "In fact, according to a recent poll, at least 77 percent of people who are familiar with the cloud still have content stored on a device that is not backed up elsewhere. We want to change that."