There are two basic ways that you can get your hands on bitcoins. You can buy them with real-world money and hope that the value goes up in the future and you can make a profit. The other way is to get your hands on some PC hardware that will allow you to mine your own bitcoins. The mining process is resource intensive and isn't fast, but you can make money if you are successful.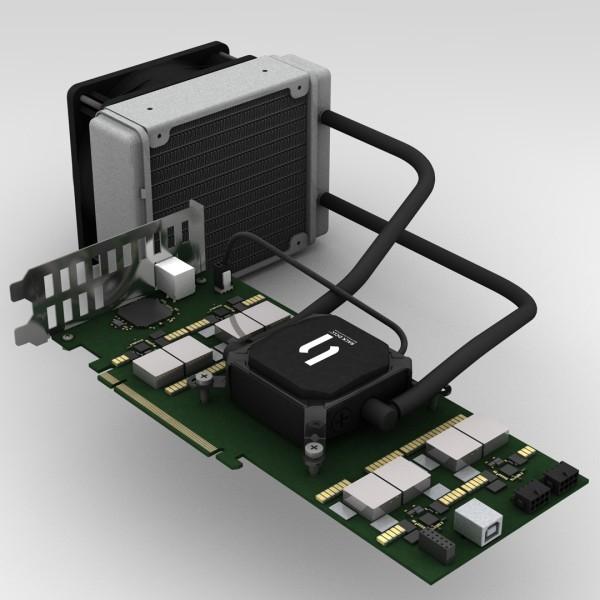 Back in December, we talked a bit about the BIOSTAR mainboards that the company was positioning for bitcoin mining. Another new bit of bitcoin mining hardware has now turned up from a company called CoinTerra.
CoinTerra has unveiled its "affordable" bitcoin mining card called the GSX I. I say "affordable" because the GSX I sells for $1599, which is hardly affordable in my book. Compared to other mining options that can cost many times that $1599, it is affordable though.
The GSX I uses a PCIe slot on a computer and has a USB connection. The card promises performance of 400 gigahash per second. The USB connectivity of the card allows the GSX I to be used with non-PC controllers. The card also has a CoolIT DCLC direct contact liquid cooling unit attached. The GSX I is designed to fit into a range of mid and full-tower cases. The mining card will be available in June.