Jamaican bobsled team raises $30,000 in dogecoins, needs John Candy
You'd think this is a joke, but it's not: Jamaican bobsled teams raises a cool $30,000 in dogecoins for the 2014 Sochi Olympic Games.

Published Tue, Jan 21 2014 10:29 PM CST
|
Updated Tue, Nov 3 2020 12:19 PM CST
The cash-strapped Jamaican bobsleigh team is in dire need of funds to reach the 2014 Sochi Olympic Games, and it looks like they might get there thanks to the crypto-currency, dogecoin.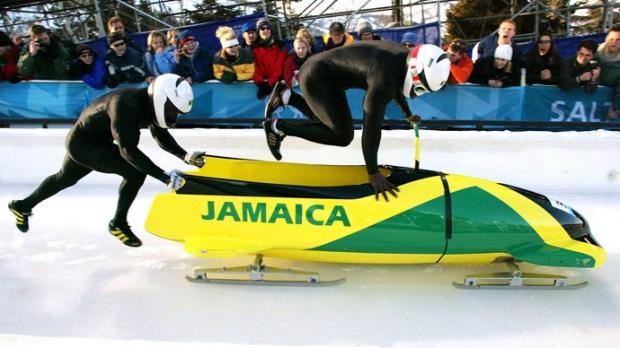 A fundraising campaign was put together following news over the weekend that Team Jamaica had qualified for the Winter Olympics for the first time since 2002. Winston Watt, who leads Team Jamaica, spent his own money transporting the team to training sessions, but didn't have enough funds to make it to Russia.
Watt then opened a PayPal account, hoping to raise the $40,000 or so required to attend. Dogecoin founders, Liam Butler, Jackson Palmer and Billy Markus, all happen to be fans of the Jamaican bobsleigh team, with Butler telling the Guardian: "As someone who grew up in the '90s, Cool Runnings was the ultimate feel-good movie about underdogs out of their element achieving their dreams. When I was about seven years old, my best friend and I had a billy-cart that his dad built. When we would start our run down his driveway, we would shout out the catchphrase from the movie: 'Feel the rhythm, feel the rhyme, get on up, it's bobsled time!"
Butler, who is based in Sydney, Austraalia, launched 'Dogesled', with the goal of securing enough money to send Team Jamaica to the Sochi Olympic Games. Butler said: "We started without a concrete plan in mind. I sent a few emails out... but that was the extent of it." The campaign was so successful, that it raised 26,000 dogecoins almost overnight. The campaign was successful in more ways than one, too, with the price of dogecoin rising by 50%.
Related Tags