Notch, a motion tracker that captures all body movement
Notch is a sleek looking, small wearable movement capture device.

Published Mon, Jan 6 2014 6:08 PM CST
|
Updated Tue, Nov 3 2020 12:19 PM CST
CES 2014 - Not to be confused with the guy who created Minecraft, but Notch is a new motion tracker that takes motion tracking to an entire new level.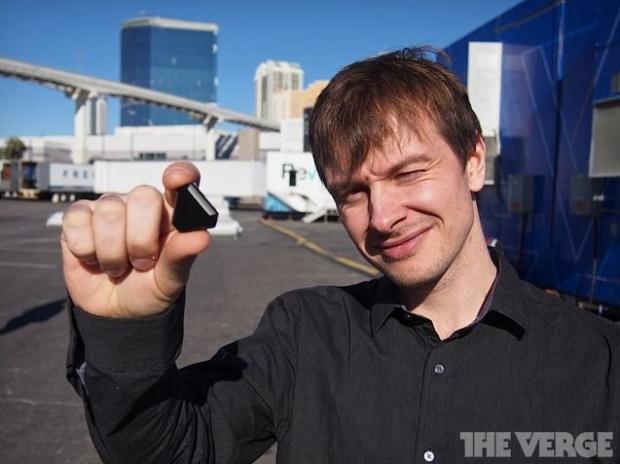 Every single sensor in Notch collects accelerometer data, with 10 sensors pushing back the data to a user's smartphone at all times. The data collected is enough to allow skeletal tracking, as well as a much more detailed analysis on how your body is moving. Walking isn't a problem, but for physical movements like swinging a tennis racket, or a fly-kick, it will offer much more data into how the mechanics of the body are at that particular time.
Stepan Boltalin, CEO and co-founder calls it "symbolic muscle memory", which is a way of quantifying the motion of the body in a way that most professional athletes only know by physical feel. Boltalin explains: "Martial artists want to know the height of the kick, the amplitude, all of that."
There is only hardware to consider here, but we should expect Notch's open API to open many more doors for custom software. This custom software would be primed for all sorts of physical mediums, such as dancers, athletes, fighters, and much more. We will see Notch hit Kickstarter on January 28, and you can be sure we'll be reporting about it here at TweakTown.
Related Tags