BitFenix launches the Phenom, another remarkably beautiful PC case
BitFenix launches the Phenom, a new line of mini-ITX and micro-ATX cases.
Published Thu, Sep 26 2013 10:35 AM CDT
|
Updated Tue, Nov 3 2020 12:20 PM CST
BitFenix has just introduced the world to yet another breathtakingly beautiful PC case. Dubbed the Phenom, this chassis is the epitome of what minimalistic, clean, and uncluttered styling should be. Launched in two size standards, mini-ITX and micro-ATX, the Phenom is highly configurable and quite roomy for its small size.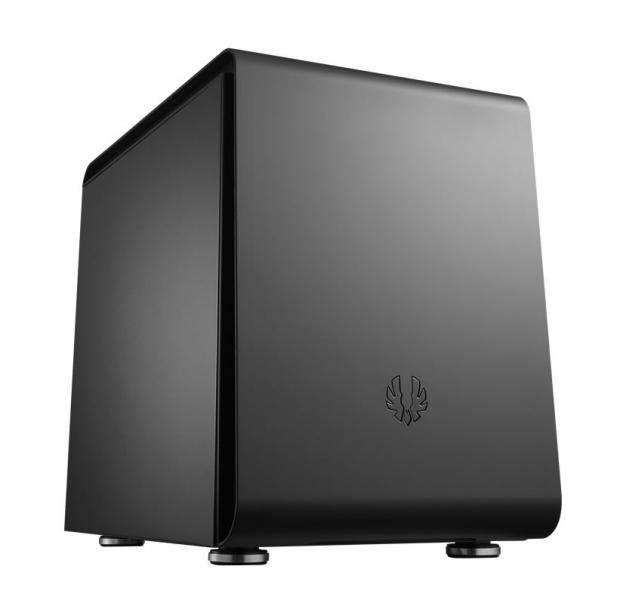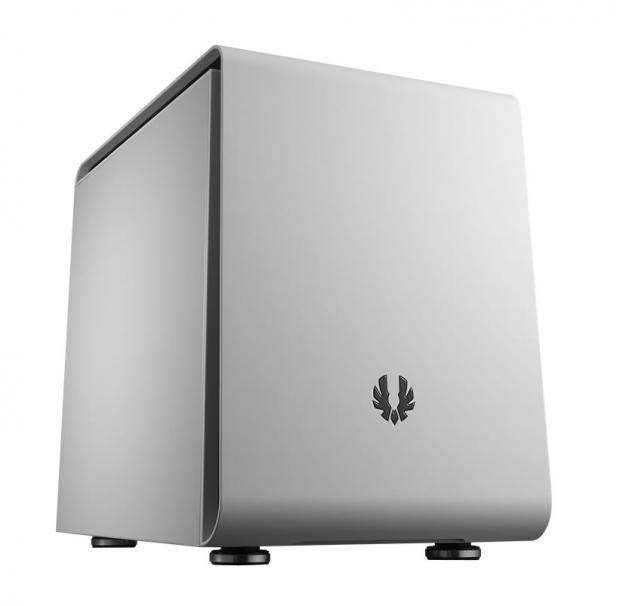 The mini-ITX Phenom features enough room to house up to five 3.5-inch HDDs in its removable FlexCage. For those looking for extreme storage, the Phenom is capable of accommodating an additional 3.5-inch HDD on the side panel for a total of six 3.5-inch HDDs. For those who like speed, the 3.5-inch drives can be replaced by eleven 2.5-inch SSDs. If high-end graphics are your foray, then the FlexCage can be removed to accommodate graphics cards up to 330mm in length.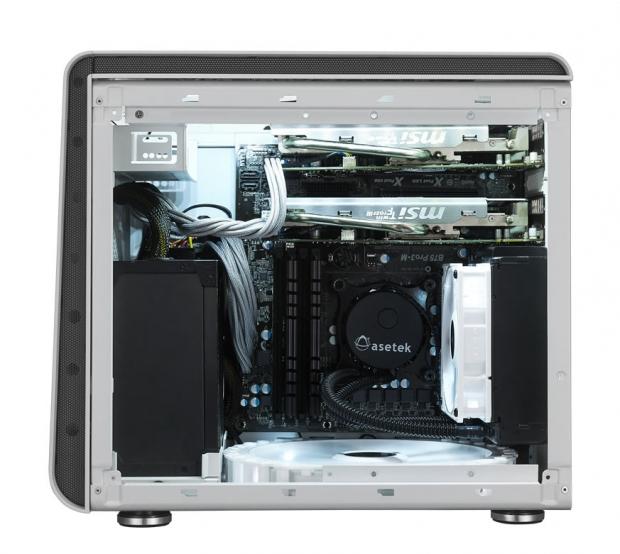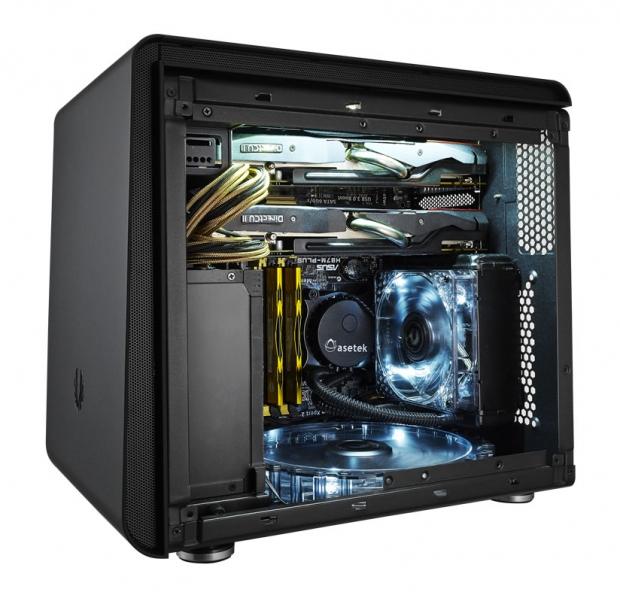 For those like myself who prefer the silence that watercooling brings, the mini-ITX Phenom is capable of supporting a 240mm radiator on the top panel and the FlexCage can be removed to provide room for a reservoir and pump. Alternatively, an all-in-one solution can be utilized to retain the use of the FlexCage. BitFenix says that the mini-ITX has provisions for up to five fans if watercooling is not your thing, and tower-style CPU coolers up to 175mm in height can be accommodated.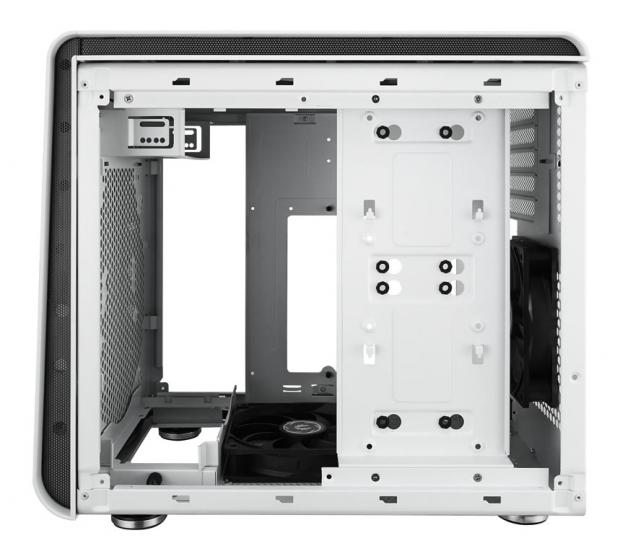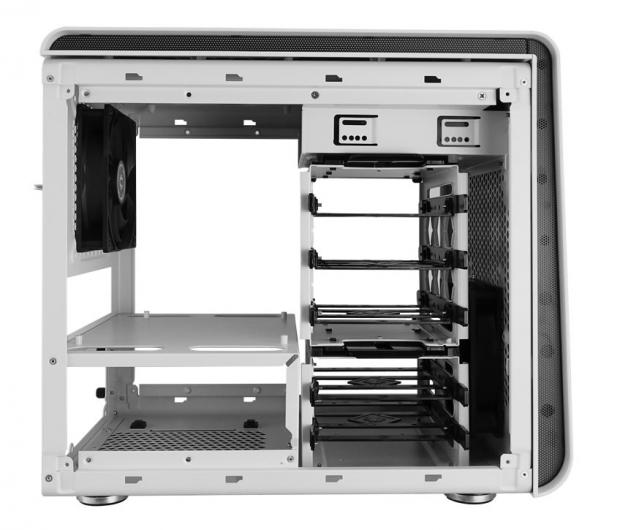 The micro-ATX Phenom is the same size as the mini-ITX version, but is able to house micro-ATX motherboards with up to five PCI expansion slots, giving users enough room for a nice dual GPU setup. Up to five 3.5-inch or 2.5-inch storage drives can be fitted, while extra long graphics cards are supported. If the user chooses to utilize a single GPU setup, a 240mm radiator from an all-in-one watercooling solution can be installed in the top of the case. Much like its smaller brother, five fan locations are present and CPU coolers up to 160mm in height are able to squeeze in.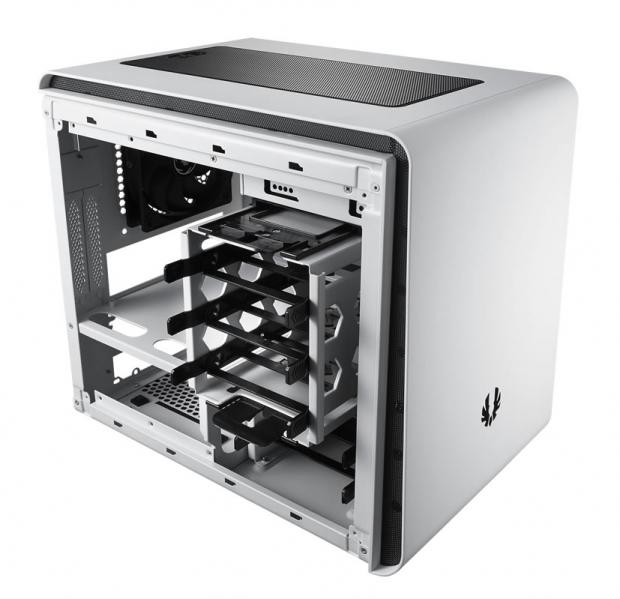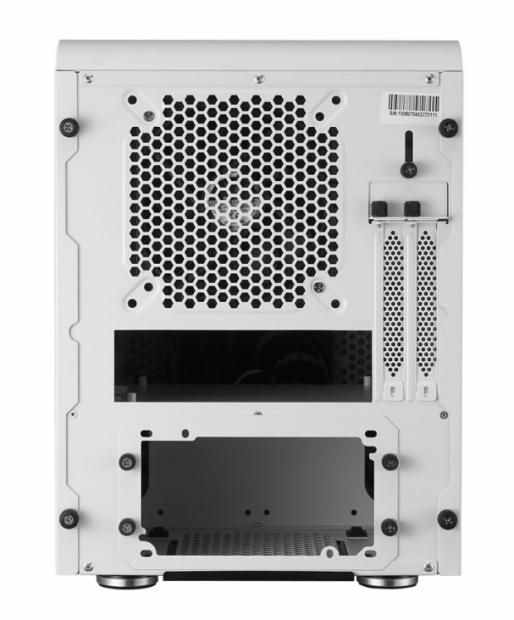 Both cases feature BitFenix's signature SoftTouch finish, Tool Free locking mechanisms, as well as the usual compliments of USB 3.0 and HD audio ports. A standard ATX PSU fits into both cases and color options are limited to black on black or white on white. In my opinion, the new Phenom from BitFenix will make the perfect enclosure to house a DIY Steam Box running the SteamOS. Toss in an all-in-one water cooling solution and you have the perfect quiet enclosure for a living room gaming powerhouse! The Phenom will hit store shelves in October, but pricing was not given at the time of writing.
Related Tags