IDF 2013 - Today, Magma announced that it will showcase its PCI Express Thunderbolt Expansion Chassis at the 2013 Intel Developer Forum, which begins tomorrow in San Francisco, California. Magma will be demonstrating its Express Box 1T and Express Box 3T at the company's booth (#182) at the Moscone Center from September 10-12.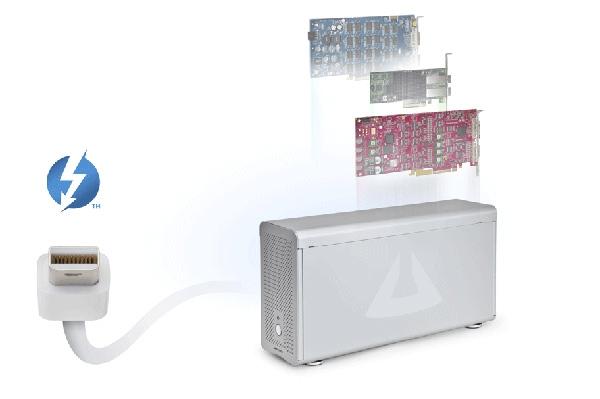 "Magma is honored to be invited to this year's IDF," said Tim Miller, president of Magma. "Our technology is a market leader. Our technology is a platform for Thunderbolt equipped devices and participating in IDF presents an opportunity to continue to expand the awareness of Thunderbolt by OEMs and consumers alike."
Magma develops and manufactures PCI & PCI Express Expansion Systems for servers, desktops and portable platforms. Magma's ExpressBoxâ"¢ line of products includes enclosed and non-enclosed solutions ranging from low-end single slot expansion products to fault-tolerant, highly reliable, available and serviceable (RAS) chassis specifically designed for mission critical environments.