Next Thursday, August 1, Motorola and Google will release their long anticipated next-generation smartphone dubbed the Moto X. This is a phone that we've been talking about since January, and if recently leaked benchmarks are any indication, the phone may just prove to be a huge disappointment. Fortunately, Motorola did take the time to focus in on designing an Android-based smartphone that can only be described as beautiful.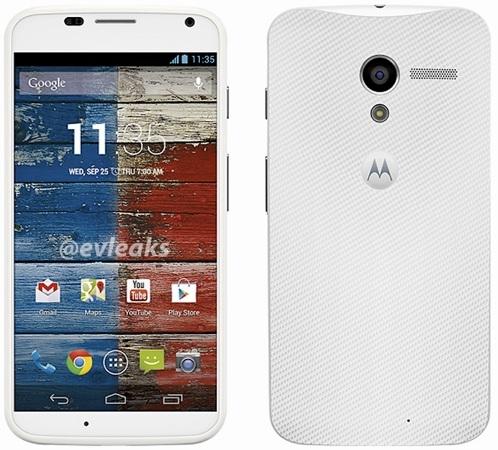 Over the weekend, our favorite leakster @evleaks posted two sets of official PR images that show off what appears to be a very refined and very Nexus-like Moto X. A black render was first posted with a follow up of a white version that is said to be the official PR image. The front of the phone appears quite sleek with a very thin side bezel while the microphone appears to be offset to the left by centimeter or so.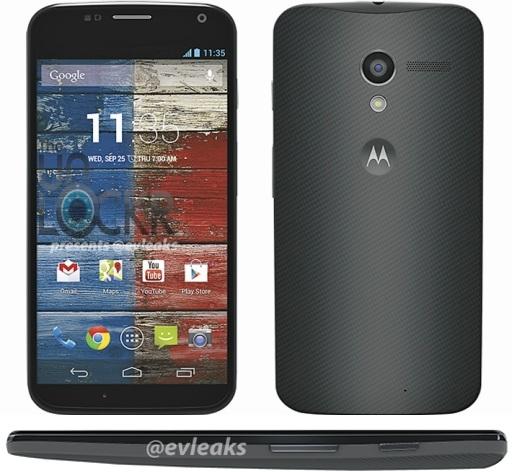 Moving on to the rear we can very prominently see that the rear case material appears to be kevlar just like Google's Nexus 4. The camera is perched above what appears to be a Cree-based LED flash. To the right of the camera we can see a series of holes and what we suspect to be the grill which covers up a speaker. Also notable is that the phone appears to feature a microphone hole on the back and the audio jack appears to be placed dead center of the top of the phone. This leads me to believe that the USB charging port is placed opposite directly in the center of the bottom of the phone. I could be wrong, but I guess we'll find out in just over a week.