Edward Snowden is probably the most wanted man in the world right now to the United States, with every single slither of information he releases has huge repercussions for every citizen. Today's revelation? Outlook.com has a backdoor, and Microsoft built it for the NSA.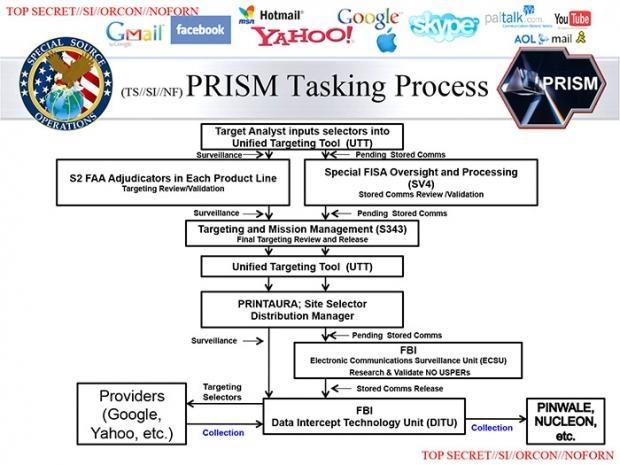 When Microsoft starting testing Outlook.com, the NSA asked for access. Microsoft were forced to work, asking the FBI for some assistance, which took five month of collaboration to build a workaround that gives the NSA full access to encrypted chats on Outlook.com. The backdoor access began two months before Outlook.com went live.
There is a workaround, supposedly, where enabling encryption on Outlook will stop the NSA and probably half the governments of the world from looking at your private data. An NSA newsletter states: "For Prism collection against Hotmail, Live, and Outlook.com emails will be unaffected because Prism collects this data prior to encryption."
Outlook.com isn't the only thing that the NSA has its hands in, but SkyDrive, Microsoft's cloud storage service. Microsoft worked tightly with the NSA in order to give them access, with the NSA reporting on April 8 of this year that the Redmond-based slave of the NSA built PRISM access into SkyDrive that removes the need for the NSA analysts to request permission to search SkyDrive.
The leaked NSA document states: "Analysts will no longer have to make a special request to SSO for this - a process step that many analysts may not have known about. This new capability will result in a much more complete and timely collection response. This success is the result of the FBI working for many months with Microsoft to get this tasking and collection solution established."
The good (?) news doesn't end there, as Microsoft have been giving the NSA access to Skype, too. Work on this began back in November of 2010 with data collection a few months later in February of 2011, with the NSA document stating that the planned systems worked well, with full metadata collection enabled. The NSA thanked Microsoft for their help, saying that "collaborative teamwork was the key to the successful addition of another provider to the Prism system."
It does get worse, but you can wipe those tears away (that was your freedom) and read more at the source, here.