Samsung has been on a roll lately with new product launches and this coming June 20th should be no exception. The company will hold a launch event at London's Earls Court 2 in which we can expect to see "several" Galaxy and ATIV devices unveiled.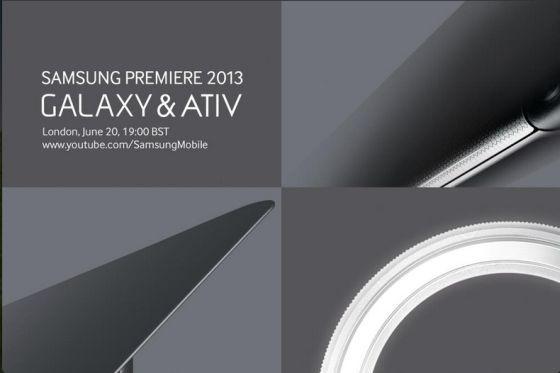 The Galaxy brand of products needs no introduction, but many of our readers may not have heard of the ATIV brand, which is Samsung's Windows Phone line of smartphones and tablets. While not much info is available on what we might see added to the ATIV line, we most likely will see the Galaxy S4 Mini, Galaxy Active and a new Galaxy Tablet unveiled at the event.
This event comes at the end of what is shaping up to be a very busy month in the tech industry. With Computex 2013 taking place between June 4th and 8th, E3 happening on June 11th until June 13, and Apple's WWDC taking place on June 10th till 14th, the tech media world is going to be in a frenzy with all of the news stories being released.
As always, TweakTown will be on top of everything, with journalists on the ground at Computex and E3, as well as live blogs taking place for these events. So, keep your browsers open to TweakTown for up to the minute coverage of everything happening in June.