OpenSignal, the central repository for crowdsourced cellular reception maps, has finally released an app for iPhones. Up until now, OpenSignal has been relying on only Android users to collect data about signal strength, cellular towers, and speed data.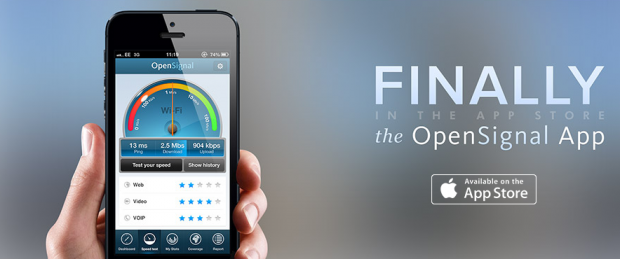 OpenSignal has used this collected Android data to extrapolate how signal would perform on iPhones. Now they will be able to rely on data collected via iPhones. To download the new app or learn more about it, head over to OpenSignal's webpage for the new iPhone app.
The app features some useful functions. If you're having reception issues, the app can point you in a direction that should help boost your signal. It can also locate free Wi-Fi if you need to borrow a faster connection. The app will also collect anonymous signal data to help build the map available at OpenSignal's website.