Universal Pictures Australia which launched Steven Spielberg's 1993 action/adventure Jurassic Park 3D in select cinemas across most of Australia yesterday (but not my home state of Tasmania) have announced to retailers the impending home video release of the movie on 3D Blu-ray.
The movie, which has received a new transfer and full restoration before 3D conversion by Burbank studio StereoD, will be released in Australia on June 6th, some five weeks after the U.S. Blu-ray release. The sole new additional feature, an eight minute featurette entitled "The World of Jurassic Park" is joined by the film in 2D on the second disc, along with an Ultraviolet digital copy.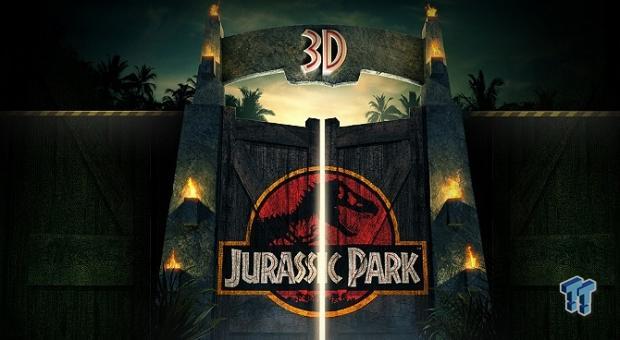 Based on the best-selling book by Michael Crichton, the production ushered in the digital age, with dinosaurs convincingly brought to life by George Lucas' Industrial Light and Magic facility which was sold to Disney at the end of last year. The movie, once the highest grossing picture of all time before being surpassed by James Cameron's Titanicin 1998. Whilst ticket pre-sales have been strong, the first grosses are yet to come in.
This week, Ludia have also released an update to their free to play Jurassic Park Builder app for both iOS and Google Play platforms.
The trailer for Jurassic Park 3D can be viewed above and will continue to play in cinemas for roughly the next fortnight.