Today we are very excited to be announcing a new part of our website called Tweakipedia. Tweakipedia will be an amusement park of technology, filled with guides from how to overclock your computer to installing Windows from a USB drive. Not only that, but we will be taking in reader submissions on tweaks and guides.
This means that if you have a tweak recommendation, then you can submit it to us and we'll get it into Tweakipedia. We'll also love to hear suggestions on what you'd love to see next, so if you are itching to see how a certain GPU (or three) performs in a particular game, then you can request that. If you didn't know how to do a particular task - for example, building a system with Corsair's Obsidian 900D case - then we would secure that part and write a how-to build guide on it.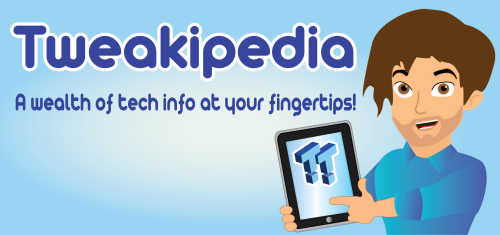 The idea is that the reader is heavily involved in Tweakipedia. We want you to submit ideas, requests, your own guides and tweaks - everything. This way, you're directly contributing to Tweakipedia and seeing it slowly morph into a gigantic source of great tech information. That is the next point - Tweakipedia will be a source we can continue to come back on in future reviews, articles and more. We might take a look at something in two weeks from now, say the performance of HD 7970's in CrossFire on the latest Catalyst drivers at the time, but six months from now, those numbers will be completely different, so we can come back and see how far things have come.
We will be covering the following GPU-related hardware - Sapphire Radeon HD 7970's in CrossFire (we have three of them here), at 1920x1080, 5760x1080 and 3240x1920. This is a single monitor at 1080p, three monitors in landscape, and finally, three monitors in portrait. We're beginning to work with NVIDIA on some hardware, so expect some Surround Vision, and 3D Vision Surround numbers in the coming weeks.
We have plenty of toys to start with thanks to our friends at ASRock, GIGABYTE, Corsair and Sapphire - so expect some great content going into the future. The first piece we have is a build guide on BitFenix's Prodigy - a super-fast, but super-small PC that we have built. Check it out right here!