During this week's Microsoft TechForum, Craig Mundie, a senior advisor for Microsoft, said that the company is looking to take the Kinect to new heights including TV's and laptops. "My dream is to get a Kinect into the bezel of something like this", as he pointed to a Surface tablet.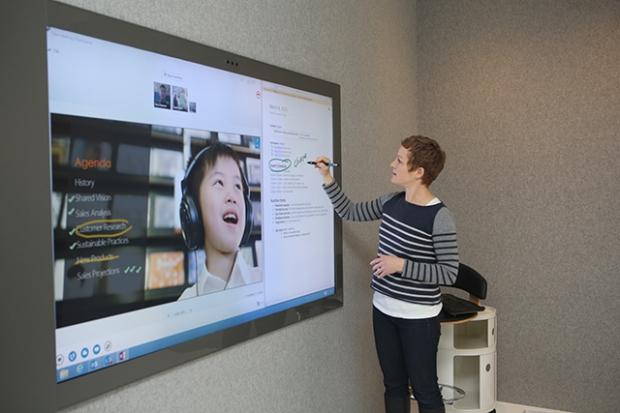 The company was showing off a bulky, but very large display that featured a Kinect built into its bezel at its recently opened "Envisioning Center" along with many more Kinect integrated screens. The Kinect's being shown off were much smaller than the current model, but no one would comment on if they are version 2.0 or not.
Before you can expect to see a Kinect in your ultra-thin smart TV, or even in your laptop or desktop monitor, things will have to get much smaller and some new technology will have to be created. The Kinect sensor does not work in daylight. "It turns out it's infrared so when you go out in the sunlight the sun is a big infrared source that drowns it out," Mundie explains. "There's a whole bunch of problems, not just miniaturization, in designing the sensors so they actually do what you expect them to do in all of the environments."