LSI AIS 2012 - LSI and Microsoft Collaboration on Windows Server 2012
LSI AIS 2012 - LSI and Microsoft Collaboration on Windows Server 2012.
Published
1 minute & 47 seconds read time
LSI AIS 2012 - During the keynote address at the 2012 LSI Accelerating Innovation Summit (AIS) the head of the Windows Server 2012 program stepped on stage to say a few words about the extensive role that LSI played in helping to develop Windows Server 2012, in particular the High Availability segment.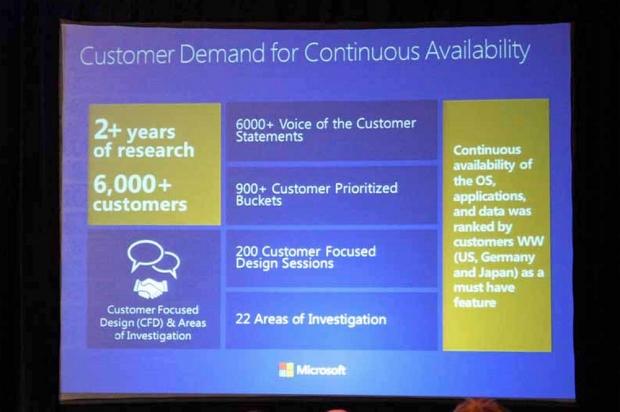 LSI and Microsoft worked very closely during the development of Windows Server 2012. LSI's overwhelming presence in the datacenter helped Microsoft to understand the needs of customers and their most pressing issues, and together they came up with several initiatives to address storage-based challenges.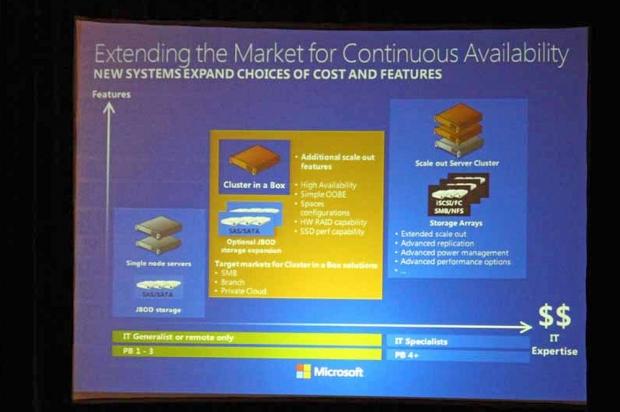 One of the most sought after attributes by customers are High Availability products. These are in essence 'always on' solutions, which will continue to function regardless of the situation. For instance, if a server were to fail another would have the ability to pick up its workload with absolutely no interruption of service. For these types of challenges to be addressed both servers have to share the same storage pool.
Unfortunately in the past High Availability systems carry a huge price premium, and not just with the purchase price of the hardware alone. High Availability is expensive and usually requires highly skilled individuals with specialized training to setup and maintain these systems. This has kept this type of server and storage solution out of reach for all but the largest corporations.
LSI has developed easy to use products that simplify the High Availability option for administrators with limited resources. Together LSI and Microsoft have brought forward the concept of a "Cluster in a Box". This is a solution users can purchase that comes preconfigured to provide High Availability, with virtually no special skills required for setup. This is particularly valuable in the SMB market, where there aren't IT budgets large enough to administer these types of systems.
LSI provides a range of products to address the different solutions that are offered by Microsoft with Windows 2012. From the cluster in a box segment to the MegaRAID line of controllers, and of course the awesome Nytro line of products that utilize flash for storage system acceleration.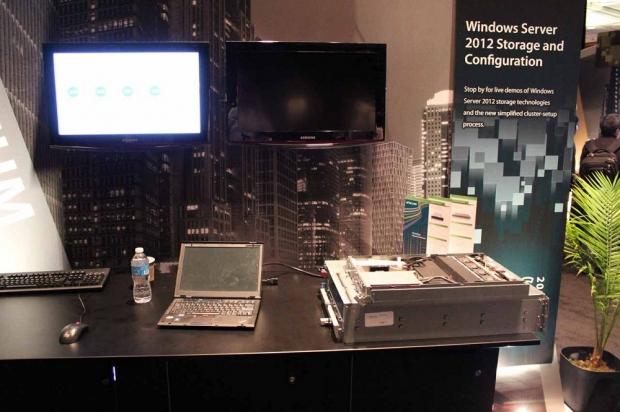 At the technology showcase, we were able to see just how simple one of these Cluster in a Box systems look in actual deployment. The system comes preconfigured and ready to deploy.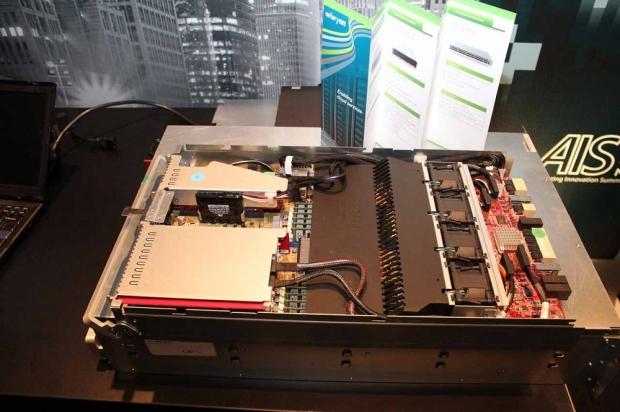 A close-up view of the internals reveals one larger server that houses the shared storage, and a smaller server with additional compute power connected. Both servers function simultaneously, providing a high power solution. In the event of any type of failure from either server, the other will pick up without a hitch, providing a truly "always on" solution.
Related Tags