EVGA are set to update their warranty policy with a new global-based policy, which will be announced in a week or so. EVGA's "New and Improved Global Warranty" will soon be publicly announced through their website, but between now and then we can look at the basic overview of the biggest changes to their system: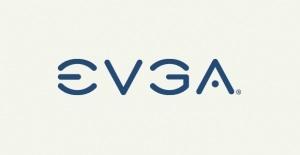 Warranties are now transferable - they follow the product, and not the owner.

All products purchased on or after July 1st, 2011 have a minimum of a 3-Year warranty, regardless of registration. (except Recertified 90-day, and 1-Year Warranty products)

Incentives and bonuses are given out to those who do register within 30 days of purchase - such as eligibility towards EVGA's Step-Up Program and Extended Warranty options.

Registration is no longer required for RMAs.

If a customer moves to another region, and their product fails, they can now send it to a local warranty center regardless of product origin.
On top of this, EVGA will offer a Standard Cross-Shipping RMA service, free of charge. EVGA will cross-ship a replacement product to the customer, as long as the customer provides a valid credit card as collateral, and the customer will pay for the return shipping of their malfunctioning part. At the moment, the Advanced RMA Program covers shipping both ways.