The new iPad runs considerably hotter than the iPad 2
Apple's latest third-generation iPad runs hotter than its predecessor.

Published Wed, Mar 21 2012 6:31 AM CDT
|
Updated Tue, Nov 3 2020 12:29 PM CST
Shock. Horror. Stop the presses. Apple's latest iPad has an issue! It runs hotter than its predecessor, the iPad 2. Not by something small like 1c or 5-percent, but a decent whack of an increase. I've personally noticed this, and thought it was the apps I was running, or my iPad specifically, but it seems I'm not the only one.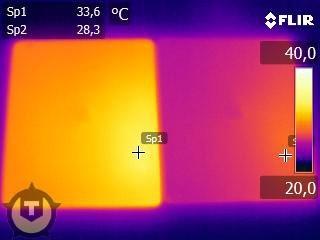 The new iPad has been tested by Tweakers.net, with an infrared camera, and 5 minutes of GLBenchmark. The results? It runs much hotter. According to the site's measurements, the latest third-generation iPad runs at 33.6C (92.5F) compared to the iPad 2's temps of 28.3C (82.9F). This is a sizeable increase. Personally, mine gets too hot for my left hand to hold it for prolonged periods of time.
I have to put it on my legs, or put something between me and the iPad. I really didn't want to buy a cover for it (because it makes it even heavier than it already is), but it seems I might have to, just to escape the heat issues. I'm attributing it to the more powerful GPU, driving the more pixel-laden display, as well as the much bigger battery to handle all of it. One would think Apple would've known it ran hot and did something with the device to escape this.
We'll have to wait for the new, new iPad, I guess.
Related Tags