Google has come to the aid of Megaupload and Hotfile, surprisingly, where they filed a brief at a federal court in Florida, defending the file-hosting site Hotfile in its case against the MPAA. Google acuses the movie companies of misleading the court, arguing that Hotfile is protected under the DMCA's safe harbor. Google is also refuting claims being made by the US government in the criminal case against Megaupload.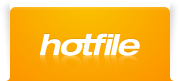 It was back in February of 2011 that the MPAA announced a lawsuit against Hotfile, where the site's popularity is "a direct result of the massive digital theft that Hotfile promotes", the MPAA said. Two weeks ago, the movie studios asked the court to issue a summary judgement against Hotfile, and to shut down the site. The MPAA argues that Hotfile is a piracy haven, and should not be eligible for DMCA safe harbor protection.
This request did not pass the eyes and ears of Google, who have now filed an amicus brief in support of Hotfile, and according to Google, the movie studios are misleading the court by wrongfully suggesting that Hotfile is not protected by the DMCA. Google has pointed out that YouTube, Facebook, Twitter, and Wikipedia are able to thrive thanks to the protection that the DMCA provides. Whereas, if the MPAA has its way, these and more services would be in quite serious trouble.
Google said in the brief:
Without the protections afforded by the safe harbors, those services might have been forced to fundamentally alter their operations or might never have launched in the first place. The case-law uniformly rejects efforts to deprive service providers of the safe harbor based on generalized awareness that unspecified (or even 'rampant') infringement is occurring on their services.
More interestingly, most of the arguments made by Google are made relevant to the criminal indictment against Megaupload.
Read more at the source.