Regina Dugan, the director of the Defense Advanced Research Projects Agency (DARPA) is leaving and joining the warm, cuddly arms of Google. Dugan has only been with DARPA for three years, but was "offered and accepted [a] senior executive position" with Google, according to DARPA spokesperson Eric Mazzacone.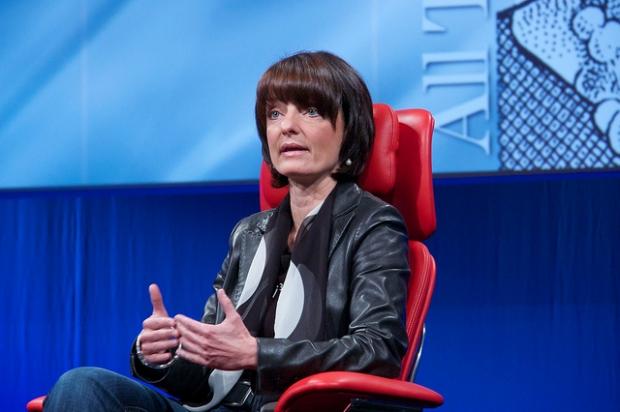 Mazzacone also added that Dugan felt she couldn't refuse an offer from such an "innovative company" like Google. Dugan has accepted the offer, and will slide into an unspecified "senior executive position" with Google. Currently there's no word on when exactly she'll join Google, but it should be over the next few weeks.
Considering Dugan worked for a company that worked on shape-shifting robots, Mach 20 missiles and mind-controlled limbs, it would have to be an extraordinary opportunity for her to switch ranks and join Google. Working for DARPA must feel like working for Skynet, so maybe that's what made her change her mind? Maybe she saw some crazy things at DARPA that just made her want to disconnect and have more of a "real" job where she could talk about what she was working on with her loved ones, friends, etc.
How would one update their Facebook status working at DARPA? Regina Dugan has had an interesting day at work, we were working on [redacted] when the [redacted], [redacted], and then the [redacted] actually blew up and killed [redacted], but that's ok, because the [redacted] we met in Roswell came down and used [redacted] on these weapons that we built that can [redacted]. Nice day, but time for some sleep?
Yeah, I don't think so. Jokes, jokes.