Scratch 'n' Sniff... jeans, raspberry scented jeans are here
Naked and Famous Denim have scratch 'n' sniff jeans.

Published Fri, Jan 27 2012 6:20 AM CST
|
Updated Wed, Mar 10 2021 1:19 PM CST
I remember winning spelling tests, or just doing a good job on some homework in school and getting scratch 'n' sniff stickers. It made me feel like I'd been awesome, and can prove it by sniffing my stickers. Well, now you can sniff... your jeans.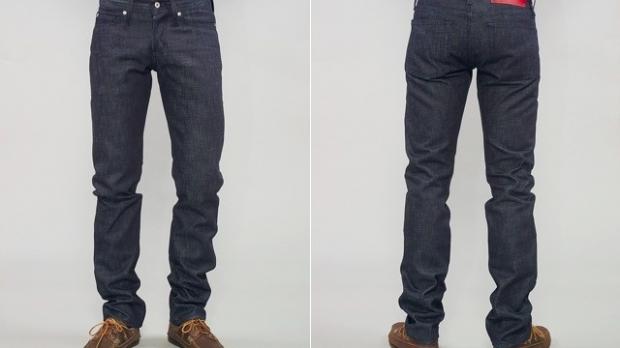 Naked and Famous Denim have created a pair of scratch 'n' sniff jeans, where the effect of the smell is created using a coating of micro capsules that hold a bit of 'perfume' which is baked into the surface of the jeans. Scratch the jeans and the scent is released.
The raspberry scent still comes through, even after the jeans have been washed. Imagine a "new jeans smell", where you could possibly not wash your jeans for months at a time. I'm sure there's plenty out there that would love this feature. Myself, I prefer my jeans washed. Raspberry smell could come in handy, though.
Related Tags