In a strange turn of events, AMD have shown off the MSI WindPad 110W tablet, where it was running Android 4.0 (Ice Cream Sandwich) at CES just recently. The WindPad 110W sports a Z-01 APU (two x86 cores at 1.0GHz, Radeon HD 6250 graphics).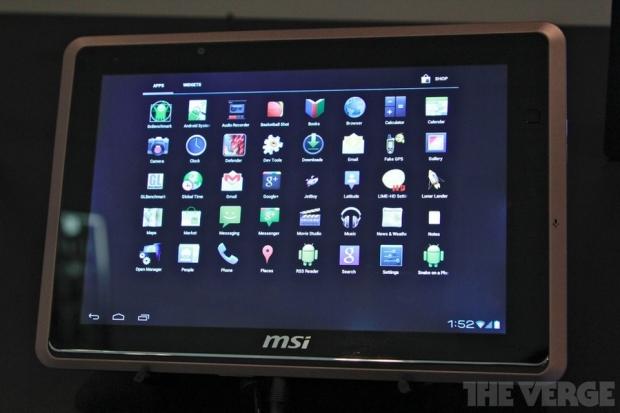 2GB of RAM is also featured. Things didn't go too smoothly with the MSI WindPad 110W and Android 4.0, where occasional freezes were experienced, but considering its a work in progress, things should get better over time. For people that want to try this out on their MSI WindPad 110W, you can download the Android 4.0 for Brazos ISO, here.
If you do, let us know how you go with your MSI/AMD and Android 4.0 ventures, it will be most interesting. Remember that downloading an experimental update is just that, experimental. We cannot be blamed for any damage to your device, no matter how fun it seems to do.