The Simpsons make a joke about Steve Jobs
Steve Jobs joke seen on The Simpsons, "iGHOST" unveiled on Fox News.
Published
0 minutes & 39 seconds read time
I don't know how this can be found offensive, maybe it should be taken the other way: as a tribute. Steve Jobs was such a huge influence on society itself through the gadgets he saw released, that he makes it into one of the most iconic TV shows in history: The Simpsons.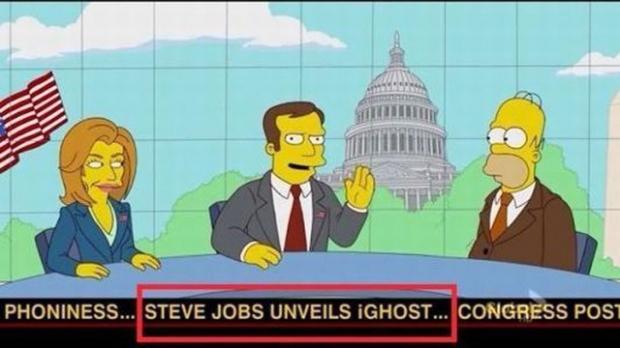 In this weeks episode, titled "Politically Inept, with Homer Simpson", Homer is being interviewed on TV, where along the bottom, the news ticker reads "Steve Jobs unveils iGhost".
In this episode, Homer becomes a Glenn Beck type, after Bart uploads a video of him having an Alec Baldwin-ish aeroplane meltdown moment. During an interview on Fox News, the news ticker flows and shows up some funny, but fake headlines: "Europe puts Greece on eBay", "Congress postpones end of world to 2013", "Satan tweets support for Santorum", and the big one, "Steve Jobs unveils iGHOST".
Do you think they took it too far? Or some people just can't take a joke?
Related Tags